148 South Hanover Street
,
Carlisle
,
PA
17013
,
USA
Innkeeper/s: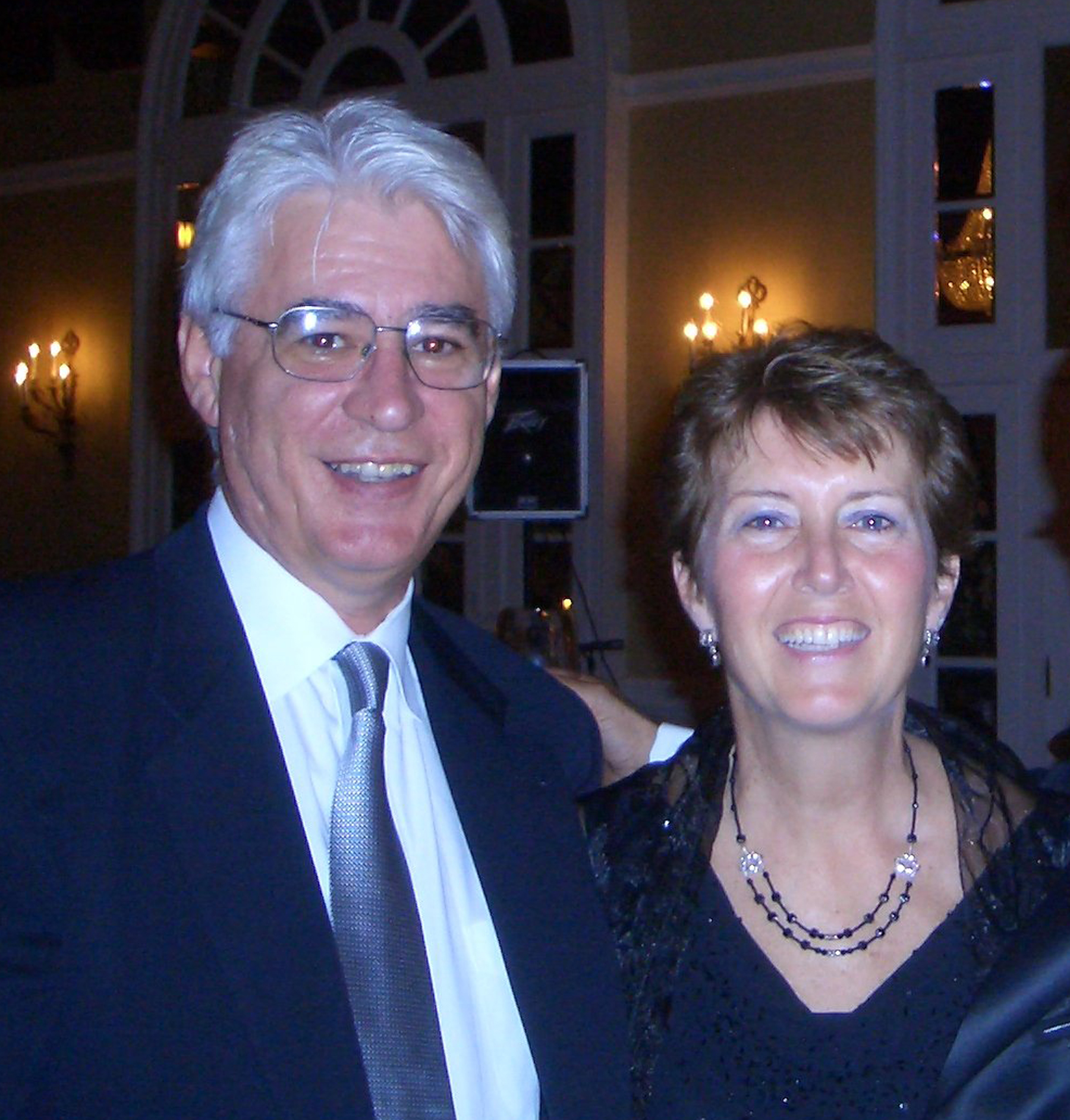 Tim Carlisle, Carolyn Carlisle
Description
Circa 1826. Located in the downtown Historic District, the inn is within easy walking distance of Dickinson College, the Carlisle Fairgrounds, the Historical Museum and some of the best restaurants and shopping i...
Carlisle House Review
We had a great time in very comfortable accommodations. We don't get away often so the chance to visit our Alma mater in such a wonderful place made the weekend fabulous. thanks for all your efforts to make our stay wonderful.
Kristen Neall
Woodbridge, VA
11/22/2008
| My ratings for this property | |
| --- | --- |
| | Location |
| | Comfort |
| | Condition |
| | Cleanliness |
| | Service |
Carlisle House review
What a warm, clean and elegantly appointed Inn. Mary and Alan have left no stone unturned. Greeting you warmly at the door, showing you around their lovely Inn and making sure all your needs are met...what more could anyone want? How about a delicious breakfast that is waiting for you in the dining room? Everything was to die for, and I look forward to returning when I am visiting Carlisle again.
camie stasior
7/17/2008
| My ratings for this property | |
| --- | --- |
At Home in Carlisle
Innkeepers Mary and Alan have done everything possible to make you feel at home at their Carlisle House Bed and Breakfast in Carlisle, Pennsylvania. Our room at their inn was well appointed with comfortable chairs for reading and relaxing, comfortable bed and wonderful amenities such as a refrigerator stocked with complimentary soft drinks, a coffee pot and a dvd player attached to the television. Our room also had a double jacuzzi; very romantic. Breakfasts here are served in a spacious dining room feauturing fine art. A hot dish such as quiche and freshly baked pastries are added to the array of fruits, yogurt, and cereals. Everything that comes out of the Carlisle House kitchen is delicious. The Duxburys are great innkeepers; they provide excellent dining recommendations, help with directions, and give good advice on sightseeing and shopping in and around this lovely town. It would be hard to duplicate the warmth, generosity and comfort of the Carlisle House.
Ernest, Eleanor Jaeger
6/9/2008
| My ratings for this property | |
| --- | --- |
Wonderful place in great location!
Carlisle House is a beautiful B&B, and Mary and Alan are excellent hosts. The location is great, and you have many local choices for dinner and entertainment. Plus breakfast is always excellent! Highly recommended.
Justin
3/8/2008
| My ratings for this property | |
| --- | --- |
Carlisle House - Super
From the time we arrived until we checked out -- everything was just surpurbly done. Mary and Alan really know how to take care of their guests. I would strongly recommend the Carlisle House and will definitely stay there when my travels take me back into the area.
Rob J
1/28/2008
| My ratings for this property | |
| --- | --- |
Wonderful place in a great location
The Carlisle House is an excellent place for a nice little getaway, and its location is extremely convenient when it comes to finding things to do. Mary & Alan are wonderful hosts and seem willing to do whatever it takes to make your stay pleasant. The rooms are beautiful (we stayed in the English Library), and breakfast was excellent each morning. There are many choices for restaurants and entertainment in the surrounding area as well. My wife and I have stayed in several B&B's in the area over the past few years, and the Carlisle House is definitely at the top. I'd highly recommend it if you're looking to stay somewhere in the Carlisle/Harrisburg area.
Justin
1/25/2008
| My ratings for this property | |
| --- | --- |
A Wonderful Weekend in Carlisle
We spent a relaxing, refreshing weekend in the Inn at Carlisle, enjoying the quiet, and the warm hospitality of the Inn's owners. We made ourselves at home, walking through the quaint town and lounging around the Inn. The architecture, museums, city streets and historic buildings were an unexpected treat. We would recommend this kind of weekend to anyone hoping to relax and escape the hustle of so many other kinds of sensory-overloaded sites.
Lisa Steindel
8/9/2007
| My ratings for this property | |
| --- | --- |
Overflowing with ambience
My husband and I had an enjoyable stay at the Carlisle House in Carlisle, PA. The rooms were impeccable and the food delectable! The owners were so charming and quite enjoyable to talk with. Thank you for a most welcome stay. We highly recommend the Carlisle House.
The Watsons
7/7/2007
| My ratings for this property | |
| --- | --- |
An Inn for all seasons
This is our second time staying with Alan and Mary at Carlisle Hous. Our first visit was on one of the coldest days in February so we couldnt wait to get back in a more temperate time of the year. Fortunately, business took me to Carlisle again but this time in June. We like the English Library room both for the books and the hot tub. This B&B is one of our favaorites and Im sure we will be back.
K Kelley
6/8/2007
| My ratings for this property | |
| --- | --- |
Great place . . .
We stayed at the Carlisle House on our drive from New Hampshire to North Carolina. Carlisle was the half-way point and we were fortunate to find the Carlisle House. Mary was a wonderful hostess and we felt like we were staying at her private home. Breakfast was excellent. We will be returning again.
Jean Ort
5/10/2007
| My ratings for this property | |
| --- | --- |
"Just Right"
I would highly recommend this B&B; it located right in town and surrounded by great restaurants. The Carlisle House provided just the right touches...very homey with out being overdone like some B&Bs tend to be. Owner, Mary couldn't have been nicer, again, just right... friendley and chatty without hovering. I would definitely stay here again!!!
Megan
5/9/2007
| My ratings for this property | |
| --- | --- |
No Title
The house and rooms are absolutely beautiful. Innkeepers, Alan and Mary, definetly have the gift of hospitality. They've thought of everything and then some!!! We often stay at Bed and Breakfasts when we travel and this is by far the best we've been to!
Kelly
4/30/2007
| My ratings for this property | |
| --- | --- |
A Wonderful Stay
We recently stayed at the Carlisle House during the "Cabin Fever" special in January. We've stayed in a lot of places, and this was by far one of the nicest! A comfortable king-sized bed, a Jacuzzi tub, double shower heads (!), and every amenity you can imagine - turndown service with chocolates on the pillows, bath salts for the Jacuzzi, a refrigerator with drinks, bathrobes, and romantic music playing in the room when we arrived. Mary and Alan have meticulously attended to every detail, and the rooms still maintain their historic feel. They were gracious hosts and the breakfast was delicious! We're already planning a trip back.
B.L.
1/15/2007
| My ratings for this property | |
| --- | --- |
Home Away From Home
My husband and I have been staying at The Carlisle House since it first opened. From the very beginning we were won over by the warmth and hospitality of Alan and Mary. The rooms are all beautifully furnished and comfortable. During our visits to Carlisle one or both of us have stayed in almost every room they have. The breakfasts are delicious and it never ceases to amaze me how Mary masters the quiches everytime. My husband and I are committed to return to The Carlisle House Bed and Breakfast even after our daughter graduates from Dickinson. Thanks to both Alan and Mary for making the four years we've been coming to Carlisle such a wonderful, relaxing experience.
Emily & Lowell Wenger
11/12/2006
| My ratings for this property | |
| --- | --- |
carlisle inn stay
Our stay at the Carlisle Inn was fabulous. We relaxed in the comfortable room, enjoyed the delicious food and the great hospitality. My husband and I are ready to return as soon as possible.
Mrs Kleckner
10/31/2006
| My ratings for this property | |
| --- | --- |
Beyond the normal
Wonderful experience. Exceptional hospitality with warm and loving care taken to all of the little details. The Carlisle House has a charm all of its own and Mary and Alan brought that warm and personal touch to our stay.
Betty Jane York
10/29/2006
| My ratings for this property | |
| --- | --- |
A gem of an inn
We only stayed one night, but Alan and Mary made us feel right at home. Everything was perfect, and we will stay there again the next time we're in Carlisle.
Richard Griffin
9/5/2006
| My ratings for this property | |
| --- | --- |
Freedom to enjoy...
Inn keepers must find it hard to combine service with privacy when you manage a bed and breakfast, but Alan and Mary have mastered it! They provided us the best of both! It's the smallest of things, like being ask what time you will be down for breakfast instead of being told what time breakfast will be served, that makes you feel pampered! Carlisle House is first class! We loved it!
Vernon & Debbie
9/5/2006
| My ratings for this property | |
| --- | --- |
Lov'in Carlisle
Not only do we love the town of Carlisle, the college, our favorite place to stay is Carlisle House. Mary & Alan make you feel like a part of their family. They go out of their way to make your stay pleasent & informational. The house is beautiful, warm & comfortable. Close to the college & anything else you would want or need. The meals are heavenly. It's central to many historical & fun places to visit. We will stay there on our next vist, hopefully the full time we need.
Carolyn & Kevin Dennis
8/31/2006
| My ratings for this property | |
| --- | --- |
Lovely B&B
My fiance and I really enjoyed our stay at the Carlisle House. Everything was top notch - rooms - service - food!
Patricia
7/3/2006
| My ratings for this property | |
| --- | --- |
Wonderful
Beautiful and comfortable accommodations, delicious breakfast, peerless hospitality. Don't miss it!
Jacob
6/26/2006
| My ratings for this property | |
| --- | --- |
Wonderful Stay
I was not much for stays at a Bed and Breakfast style Inn, but Mary and Alan have changed my mind forever. The rooms were awesome and the atmosphere was so relaxing. The breakfasts were the best I had ever experienced. Not even my wife can cook that that. I would recommend the Carlisle House to anyone looking for a great, relaxing rewarding experience. I will always stay there while in town.
Chris Nelson
6/23/2006
| My ratings for this property | |
| --- | --- |
Can't Wait To Return!
We stayed at the Carlisle House for 2 nights as a beginning to an Anniversary road trip. Little did we know that we would be in for such a wonderful surprise!We booked the Ewing Room as part of the romance package.We felt soooo spoiled!The room was beautiful from the furnishings to the huge double jacuzzi bath tub!This B&B has awesome breakfasts and provides so many extras.We even had free local and residential long distance phone calls!We always had access to bottles of water & juice, board games, dvd's, cd's, books, coffee and tea at no extra charge.WOW!The owners are the nicest people you would ever want to meet!We wanted to hug them when we left because we felt like we were leaving friends that we had known forever! Thank You Very Much Mary & Alan. We hope to return soon. The McLarens p.s.Thank You for the Scrabble Game
s & c mclaren
6/9/2006
| My ratings for this property | |
| --- | --- |
Even better than we expected!
The pictures on-line really don't do the inn justice - they are nice pics, but the inn is even prettier in person. The Carlisle House is a beautifully preserved old home in the historic district of Carlisle and the rooms are spacious and beautifully decorated. Alan & Mary are superb hosts and whip up delicious breakfasts! We will definitely stay here again and we recommend the Carlisle House wholeheartedly.
Karen & Carl Bowen
6/2/2006
| My ratings for this property | |
| --- | --- |
Warm and welcoming
I had a wonderful stay at Carlisle House whilst visiting Dickinson College. Alan and Mary could not be more welcoming. Our room was very comfortable and you should try the special quiche for breakfast - fabulous!
Janet McKeown
5/11/2006
| My ratings for this property | |
| --- | --- |
At A Glance
| | |
| --- | --- |
| Excellent | |
| Very Good | |
| Average | |
| Poor | |
| Terrible | |
Publicity and Press Reviews
Washington Post Travel Escapes, The Dickinsonian, Pittsburgh Mt. Lebanon Magazine, Heart of PA Travel Guide, Central PA Business Journal, Cars & Places, Backroads Magazine, The Sentinel "Best Bed and Breakfast 2004 through 1012" in the Carlisle, Shippensburg, Mechanicsburg, Perry County area.
Discussion
American Historic Inns, Inc. is not responsible for content on external web sites.
© 2023 American Historic Inns, Inc. All Rights Reserved.
ILOVEINNS and the ILOVEINNS logo are trademark of American Historic Inns, Inc.