78 Queen St
,
Charleston
,
SC
29401
,
USA
Innkeeper/s: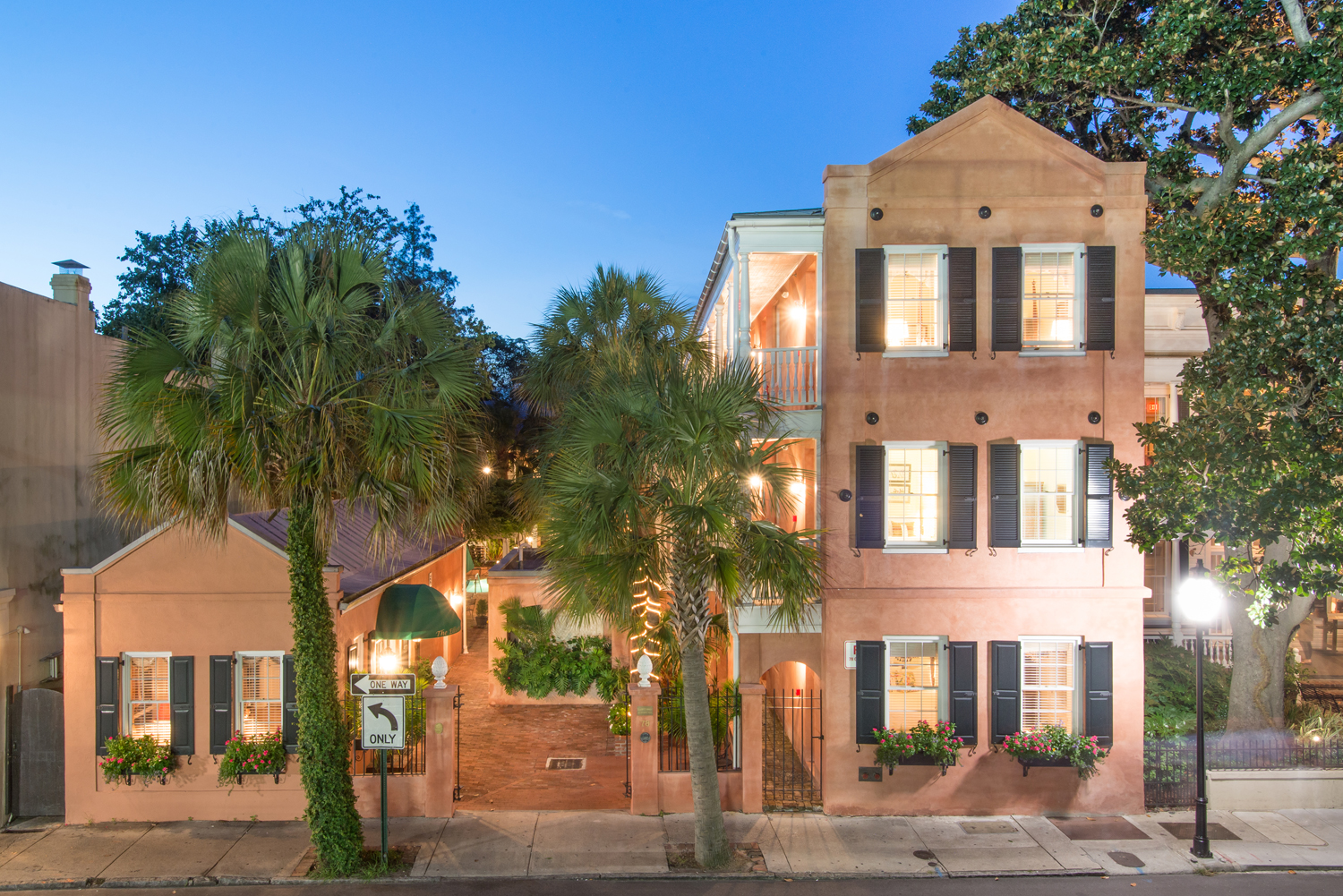 Ashley Fitzgerald
Description
Circa 1861. Poised under ancient oaks in the center of the historic district, this beloved Charleston, South Carolina hotel with a rich heritage, is a favorite of locals and visitors alike. Recently renovated and...
Historial Charleston, Excellent!
We had the pleasure of experiencing Charleston for the first time while staying at the Elliott House Inn , We spent 4 nights and the friendly and helpful staff were amazing. Neil was awesome and very knowledgeable on Charleston and its history and many details. Very clean and comfortable, The morning breakfast served to our room each morning was a great added touch. Had a king size room on the second floor. The location of the Inn was excellent, walking distance to everything in the historical district. excellent value, highly recommend!
Tom J
2/20/2012
| My ratings for this property | |
| --- | --- |
| | Location |
| | Comfort |
| | Condition |
| | Cleanliness |
| | Service |
BOTTOM LINE: I would stay here again.
Did you find this review helpful?
Yes
(
0
votes)
A Wonderful Stay Representing Historic Charleston
We Recently stayed for 4 days/3 nights at this charming Bed and Breakfast hotel. The minute we arrived, Grace at the front desk welcomed us and checked us in, answering all of our questions about the inn. Our room was beautiful and the bathroom was very nice. Sometimes in older buildings, the bathrooms seem to be in disrepair, but the newly renovated place was clean and modern. The shower had both a handheld and an overhead shower head. The toiletries were also very nice. Our room had a nice sized flat screened TV hanging on the wall, which my husband was very happy about. The rest of the room was appointed nicely. We arrived just in time to experience the Wine and Cheese reception. Iced tea was also served if wine did not appeal. There was a platter of sweet breads served also. After the reception, we headed over to the restaurant next door, 82 Queen. We had a lovely dinner with true lowcountry cooking. It was very conveniently located to the Inn. They also offer in room dining from this restaurant. We did not use this service. There are also 2 other restaurants next door to the Inn, Husk and Poogan's porch. After dinner, my husband and I took a stroll down King Street, window shopping and enjoying the ambience. The hotel is conveniently located in the city. You can walk to everything. We really enjoyed the weather this time of the year. We have been to the area many times but had never stayed in downtown Charleston before. The next day we enjoyed many sights. There were free bicycles to ride if wanted. We didn't have time to fit this in, but looked like it would be fun. The hotel also offered free wireless internet, a large hottub which was being used every night we were there. I saved my favorite thing for last though. I loved, loved, loved the "breakfast in bed" feature. Every evening, we would fill out a card to select our choices for breakfast and the time we wished to be served. The following morning, we would receive a call to tell us our breakfast was on it's way. The service was incredible as I enjoy this much more than going to a hotel lobby for a meal. It was served on a silver tray with silver coffee service. It consisted of bagels, pastries, muffins, yogurt, juice and coffee or tea. It was just the right amount of food for us. The Elliott House Inn is a hidden gem that is a perfect getaway to a charming city. We highly recommend it. The direct website offers specials at different times of the year. We used this to find our rate for the stay. We will definitely stay to this place again.
D Q
2/11/2012
| My ratings for this property | |
| --- | --- |
| | Location |
| | Comfort |
| | Condition |
| | Cleanliness |
| | Service |
BOTTOM LINE: I would stay here again.
Did you find this review helpful?
Yes
(
0
votes)
This review is the subjective opinion of an iLoveInns.com user and not of iLoveInns.com or American Historic Inns, Inc.
At A Glance
| | |
| --- | --- |
| Excellent | |
| Very Good | |
| Average | |
| Poor | |
| Terrible | |
Publicity and Press Reviews
Innsider, Southern Living, Gourmet, Charlotte Observer.
Discussion
American Historic Inns, Inc. is not responsible for content on external web sites.
© 2020 American Historic Inns, Inc. All Rights Reserved.
ILOVEINNS and the ILOVEINNS logo are trademark of American Historic Inns, Inc.