92 Main Street
,
Grafton
,
VT
05146
,
USA
Innkeeper/s: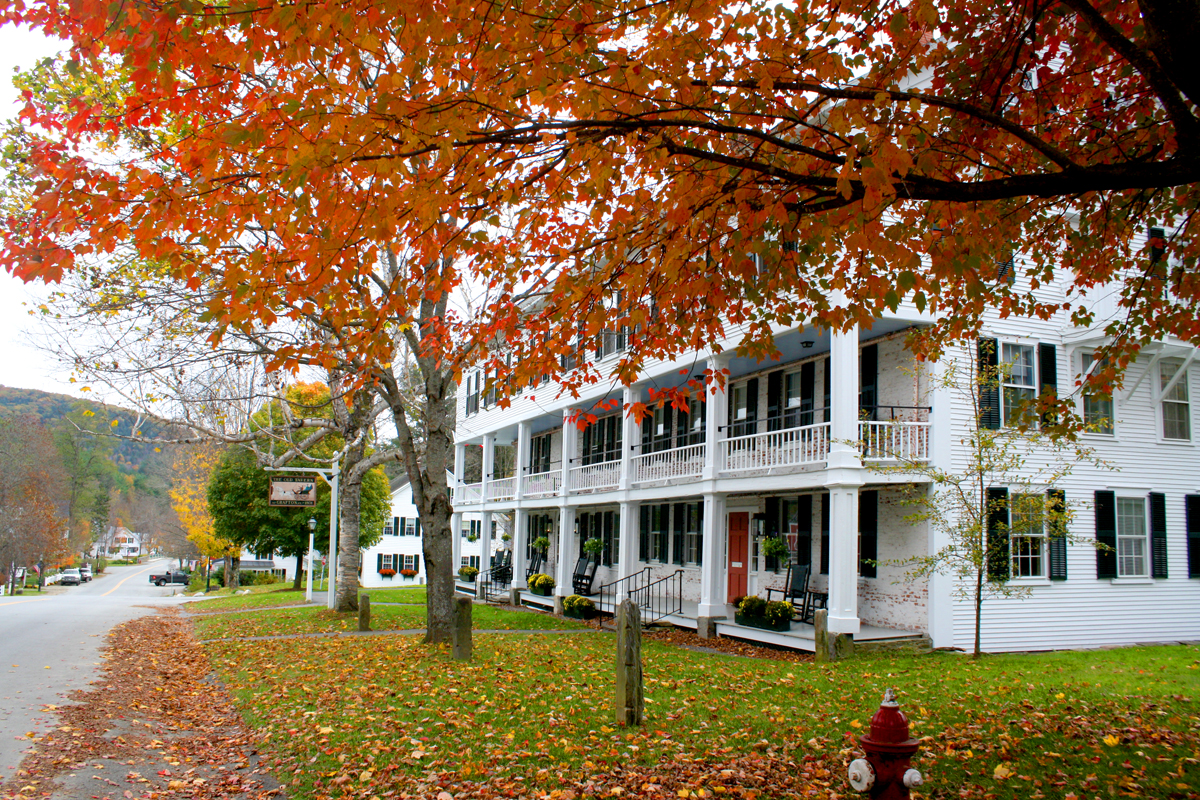 Angela Comstock
Description
Circa 1801. One of the nation's oldest operating inns, this is a wonderful setting to enjoy gracious New England hospitality. Forty-five beautifully appointed guest rooms feature antiques, traditional furnishings...
Our less than pleasant experience
How do I begin. When we arrived we found a utility crew in front working on a transformer that had blown out early morning. We checked in and thay gave us a street side room. Come to find out they would be working thru the night into the next day. They never offered to move us to the back side where it would have been quieter. Needless to say we didn't get much sleep. When we checked out they never apologized for the inconvience or even asked how our stay was. Next was the TV. There is none. You have to go to a hot barn and watch TV upstairs becuase the downstairs TV is missing the remote. The advertise as a Luxury Inn. They state they have a cell tower in the chimney. Good if you have ATT but if you have Verizon they tell you you have to back down the road to the mountain to get service. Our children had no way to contact us directly in emergency.
Gary Levy

Management Response
Thank you for choosing The Old Tavern at Grafton on your recent visit. We appreciate your business and look forward to seeing you again the next time you are in Grafton. I had a chance to review the survey you recently completed. I was concerned to hear about your experience with our inn. We strive to accommodate our guests and their needs and I was disappointed to hear about the problems you encountered. I know that does not change your experience but I hope that you can feel confident that we heard your concern and definitely you should have come to the management staff. I would have moved you to another room if you had requested to do so and I would have helped you with the TV if you asked. With that said, I would like to extend to you one free night the next time that you visit us. Bring this letter with you and we will take care of it. Again thank you for your feedback as we strive to consistently offer the highest levels of service. Sincerely, John Nardone Guest Services Manager
This response is the subjective opinion of the management representative and not of iLoveInns.com or American Historic Inns, Inc.
| My ratings for this property | |
| --- | --- |
| | Location |
| | Comfort |
| | Condition |
| | Cleanliness |
| | Service |
Did you find this review helpful?
Yes
(
1
votes)
Quilt Retreat November 2012
I was fortunate enough to participate in the first quilt retreat held by Kathy Cray. I drove six hours to be a part of this event and thoroughly enjoyed myself. Meeting new people and staying at the Inn made it a special weekend and one I will not forget. Kathy Cray was wonderful...personable and knew so much about the area as well as quilting. I was fascinated by her expertise on quilts and I brought some of my own that have been in my family for many, many years. When leaving; I felt that I was leaving a good friend and could not wait to return. Kathy Burritt
Kathy Burritt
Hilton,

| My ratings for this property | |
| --- | --- |
| | Location |
| | Comfort |
| | Condition |
| | Cleanliness |
| | Service |
BOTTOM LINE: I would stay here again.
Did you find this review helpful?
Yes
(
1
votes)
This review is the subjective opinion of an iLoveInns.com user and not of iLoveInns.com or American Historic Inns, Inc.
At A Glance
| | |
| --- | --- |
| Excellent | |
| Very Good | |
| Average | |
| Poor | |
| Terrible | |
Publicity and Press Reviews
Design, Endless Vacation, Robb Report, Spotlight, Boston Globe, Travel America, Chicago Tribune, Boston Herald, Harper's Hideaway Report, Travel & Leisure, Colonial Homes, Vermont Magazine, New York Magazine, Forbes.com, Wall Street Journal, Yankee Magazine, Boston Globe Magazine, Chronicle, Back Roads, HGTV, RSN's New England Chefs, Vermont's Best Weddings & Weekend Getaways.
Discussion
American Historic Inns, Inc. is not responsible for content on external web sites.
© 2023 American Historic Inns, Inc. All Rights Reserved.
ILOVEINNS and the ILOVEINNS logo are trademark of American Historic Inns, Inc.