1400 Greenspring Valley Rd
,
Stevenson
,
MD
21153-0119
,
USA
Free Night Participating Inn
Innkeeper/s: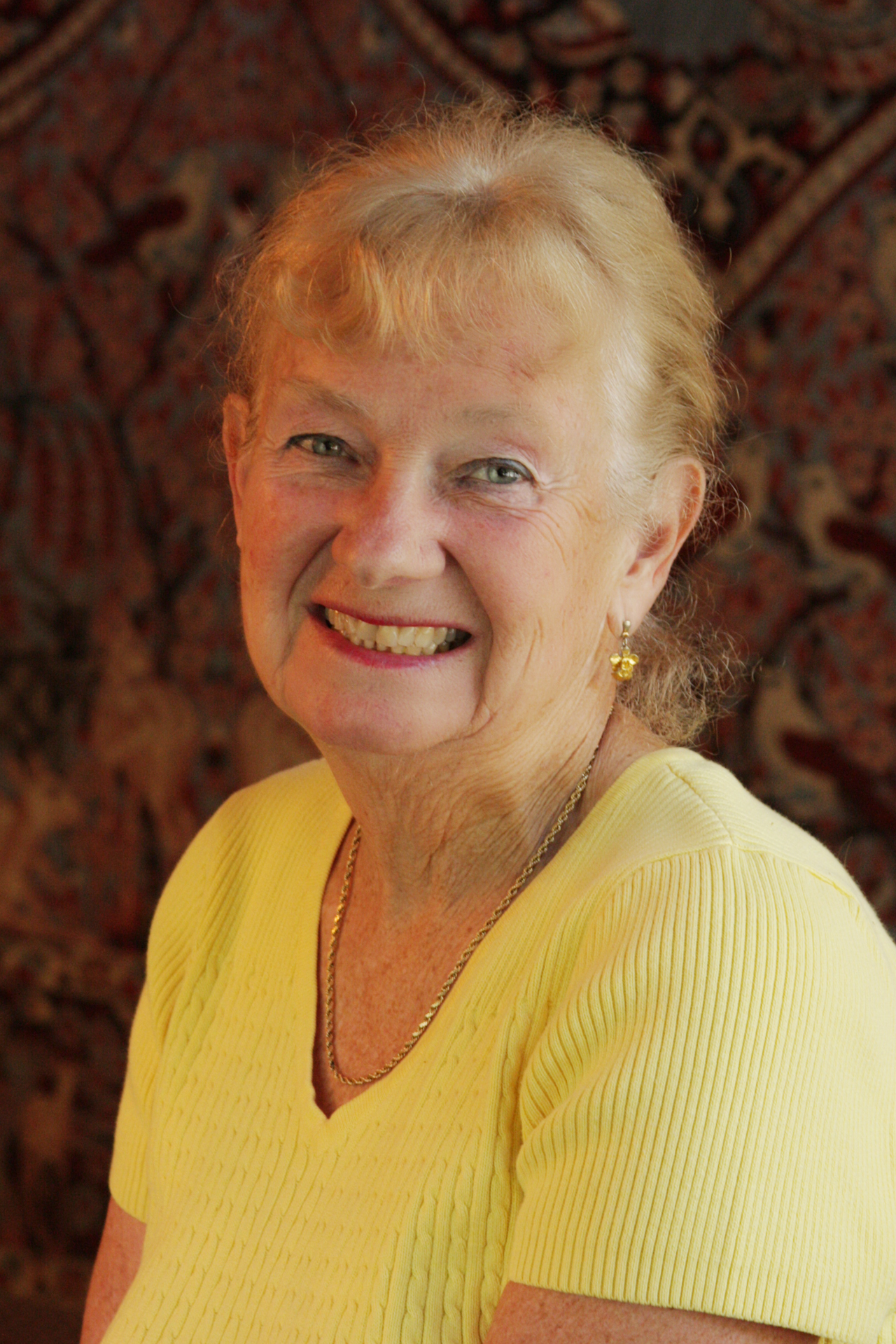 Anne Pomykala, Cristin Kline
Description
Circa 1902. Dreams come true at this English Tudor mansion and gardens that crown 45 acres of woodlands. A superb grand staircase, high ceilings, artwork, antiques and Oriental carpets exude historic elegance. Re...
Get a Free Night at this inn
The dates this property will honor the certificate are Monday-Thursday. No holidays. Cannot be combined with winter rates.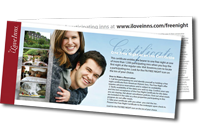 - One Night Free: This property is featured as participating in the iLoveinns.com Buy-One-Night-Get-One-Night-Free program.
Hospitality
The hospitality, atmosphere, food, etc. were top-notch.
Anonymous
10/21/2008
| My ratings for this property | |
| --- | --- |
Poor Customer Service
My husband and I checked in for a surprise birthday stay that I had planned for him. After a couple of hours on the property we started to get ready for a special birthday dinner downtown. On our way downtown, I received a horrible phone call that my sister and her three kids had gotten into a horrible car accident. We spent the entire night in the ER and we obviously did not spend the night at the Gramercy Mansion. My husband called the next day, and a nice gentleman told him that he would surely refund the room and the spa package that we booked. My husband had called back the next day to tell them we had their key and the manager said she was unable to refund or credit our stay. She said that she was the manager and that the other guy had no right to make that call. After going through the traumatic event of the accident, this was the last thing we needed. The manager was very cold and not compassionate to our situation. She kept talking about how we used the room for a few hours and they could not rent the room to anyone else. The place was nearly empty that night. We are disgusted and appalled by the behavior of the manager. Apparently the $200 we paid is more important to her than accommodating her guests or her business's reputation. A bed & breakfast should treat their guests with warmth, at the Gramercy Mansion we were treated as a number.
Amy Baruch

| My ratings for this property | |
| --- | --- |
| | Location |
| | Comfort |
| | Condition |
| | Cleanliness |
| | Service |
12-12-12
Our stay at the Gramercy Mansion was absolutely wonderful! The time we spent at the Gramercy Mansion will be cherished for a lifetime. From the staff and the service, to the accommodations and the grounds everything was perfect. Our ceremony was breathtaking, our officiant (Raina) was amazing, and our guests were BLOWN AWAY! We will definitely return to the Gramercy Mansion in the future.
Karissa Miles

| My ratings for this property | |
| --- | --- |
| | Location |
| | Comfort |
| | Condition |
| | Cleanliness |
| | Service |
A+ all around - Romantic
The house was beautiful, the rooms were spotless, thoughtfully decorated, and well stocked, the staff was warm and friendly, and breakfast in bed was delicious, on time, and the presentation was amazing. My boyfriend and I had a great time and wish we had more than just one night to spend there! Highly recommended.
Nina Laney

| My ratings for this property | |
| --- | --- |
| | Location |
| | Comfort |
| | Condition |
| | Cleanliness |
| | Service |
Great escape!
Had a great time at the Gramercy. My husband and I have stayed here at least 5 times and have never been disappointed. The beautiful grounds are breath taking and the breakfast is delicious, especially the herbs from the garden. We will return again!
Jackie Thornton

| My ratings for this property | |
| --- | --- |
| | Location |
| | Comfort |
| | Condition |
| | Cleanliness |
| | Service |
Romantic Getaway
Gramercy Mansion was built in 1902 as a wedding gift. To this day it exudes romance. My husband and I were celebrating our 46th anniversary. We enjoyed our cozy room complete with fireplace and TV. Our room was well appointed with antiques; wonderful linens; and luxurious towels. Our delicious breakfast was served in front of a wood burning fireplace in the grand dining room. The Greenspring Valley is a beautiful and interesting area to visit.
Patricia O'Connell

| My ratings for this property | |
| --- | --- |
| | Location |
| | Comfort |
| | Condition |
| | Cleanliness |
| | Service |
Our favorite B&B
We've been to many B&Bs and the Gramercy Mansion is our favorite for many reasons. The staff is very warm and friendly and the rooms are impeccable down to the smallest detail. Comfortable beds, plush towels, magnificent decorations, gas fireplace create a memorable experience. The breakfast is the best we've ever had and having the ability to choose your menu the night before is an added feature. It's nice to have your day begin with coffee waiting at your door at no extra charge. The peaceful grounds with walking paths and several species of natural birds create a relaxing atmosphere. The Tudor mansion itself with the surrounding acres transport you back in time to a wonderful England estate. If you ever thought you would like to visit Downton Abbey, save your money and visit the Gramercy Mansion. Don and Cynthia Shaker Heights, Ohio
Cynthia Czapski
Shaker Heights, OH

| My ratings for this property | |
| --- | --- |
| | Location |
| | Comfort |
| | Condition |
| | Cleanliness |
| | Service |
Loved our stay
We had a special vacation where we stayed 5 nights at Gramercy Mansion. We loved every moment of it from the time we checked in until the sad time of leaving. The staff, the breakfast, the mansion and grounds were impeccable! We would love the opportunity to stay here again.
The Shaffers

| My ratings for this property | |
| --- | --- |
| | Location |
| | Comfort |
| | Condition |
| | Cleanliness |
| | Service |
Charming rooms and helpful staff.
My wife and I have stayed at Gramercy Mansion several times in recent years. The breakfasts are delicious and generous. The staff is always helpful with any details which may arise and in knowing a lot about the area. The rooms are unique and recreate the atmosphere from a century ago, while containing necessary modern conveniences including WiFi and Ethernet.
Steven Jon Kaplan
Kearny, NJ

| My ratings for this property | |
| --- | --- |
| | Location |
| | Comfort |
| | Condition |
| | Cleanliness |
| | Service |
Ideal location
My husband and I recently stayed here for our wedding anniversary. We had stayed previously. It did not disappoint. The room was lovely and the property is lovely. The flowers and lovely trees make this a very romantic place. Our room had a small porch with a table and chairs, so we could sit outside. The room had a flat screened TV and cable service. There was also a microwave and a small refrigerator. They were stocked with water, sodas, and microwave popcorn. The bath had a large jet tub that fits two people. The bathroom was large and also had a walk in shower. Robes were in the closet along with beach towels. There is a pool, which we used. We were the only ones at the pool so it was very serene. Breakfast the next day was excellent. You order from a menu the night before and you can eat in the dining room or have it delivered to your room. We did the latter. There are many choices including waffles, pancakes, eggs, omelet, oatmeal, fruit, and juices. The staff is very friendly. The rest of the mansion has a large dining room and several sitting rooms.
Nancy Reigle
Towson, MD

| My ratings for this property | |
| --- | --- |
| | Location |
| | Comfort |
| | Condition |
| | Cleanliness |
| | Service |
Wedding Weekend
Delighted that I had made a reservation to stay at the Gramercy for my friend's son's wedding. What a memorable weekend & the TUDOR ROOM made it extra special!!
Janet Penczek

| My ratings for this property | |
| --- | --- |
| | Location |
| | Comfort |
| | Condition |
| | Cleanliness |
| | Service |
Absolutely Outstanding
My husband is in the Military and currently separated from our family. He came home for a visit and we decided to do a getaway to celebrate our missed wedding anniversary. I chose Gramercy Mansion based on reviews; I'd never been there nor did I know anyone who had. The mansion is nice. It is rustique and the rooms are beautiful. We stayed in the Tower Room, it was roomy, a very nice size and the jetted tub is amazing. However, none of the aged beauty of the rooms compares to the service you will receive! I happened to mention our anniversary to the young lady (EMILIE) who checked us in and our dinner reservations that evening. She asked me what time was my reservation (at Stafford Grille, Columbia - highly recommend). I told her and thought nothing more of it. When we returned to the mansion after dinner, our entire room was covered in lit candles, bathroom and all. There was a rose on our bed and Ghirardelli chocolate with a note from Emilie. In addition, I brought a bottle of wine with me, she took the liberty of taking it out of the fridge and putting it on ice for us, as well as provided wine glasses. It was absolutely beautiful and honestly almost brought me to tears. She went above and beyond! Breakfast the next morning was exquisite. At Gramercy there is no such thing as that pretty continental breakfast at some hotels, a full meal is provided. If I had to be absolutely picky, my only suggestion would be the idea of gift items from floor to floor, seems more cluttered than it does items to be purchased. I would take one of the rooms downstairs and just make it a gift shop and remove the clutter. Nonetheless, my husband and I have every intention on returning in the Spring and although the prices are much higher in the Spring and Summer, it will be a trip well worth it!
Melanie Jones
Mount Laurel, NJ

| My ratings for this property | |
| --- | --- |
| | Location |
| | Comfort |
| | Condition |
| | Cleanliness |
| | Service |
Wonderful stay!
My husband and I had a romantic weekend in the Tower Room. The opulence of the mansion is understated, but breath taking. You could imagine the debutants walking down the stair cases in years gone by. The room was spacious and not over crowded with furniture or knickknacks. The whirlpool tub may have taken a while to fill up but it was completely worth the wait. The staff was wonderful and quiet. Event eh resident cat was welcoming and quiet. The breakfast that we ate in our room with the fireplace going, was fresh and hearty. We will be coming back for another stay.
Dana Hammond

| My ratings for this property | |
| --- | --- |
| | Location |
| | Comfort |
| | Condition |
| | Cleanliness |
| | Service |
AMAZING experience!!
I had such an amazing experience staying at Gramercy mansion last week with my boyfriend. Everyone on the staff is incredibly kind, thoughtful, accommodating and helpful. I felt so taken care of and like they really went out of their way to make our stay special. We stayed in the Hunt Room which is a really beautiful and spacious room, I loved the decorations and lighting and so did my boyfriend - it wasn't like a stereotypical B&B with awful doilies or creepy dolls everywhere, all of the rooms are very tasteful and comfortable. There is also a refrigerator (stocked with free bottled water) and microwave in the room. When I first got to the room and saw there was something in the microwave I thought to myself "that's so weird.." I opened the microwave and saw it was a bag of popcorn, ready for me to pop whenever I wanted!! I mean seriously, that just blew my mind and made me feel like this place thinks of everything and knows what I need before I do! The Hunt Room is on the 3rd floor, and despite being on the top floor I found the stairs very easy to climb -- and worth it because I found it is so peaceful and quiet on the top floor. The staff was very clear when we made our booking that there would be a wedding taking place during our stay which I really appreciated, and because we chose the 3rd floor we wouldn't hear a thing. Something really fun about this place is they let you look at rooms that are empty. I was able to explore all of the rooms except for one because it was booked my entire trip, and I have to be honest that I can't decide which is my favorite!! They are all so beautiful and each is so unique. The grounds of this mansion are breathtaking and so much fun to explore. I especially loved walking the gardens and relaxing by the pool. I could really feel how much the staff care about the upkeep of the grounds, and I especially loved the book in our room which gave a history of both the mansion and the area. Now...The Food -- WOW. SO DELICIOUS!!! I especially loved the house omelet and breakfast potatoes. They use ingredients they grow in their organic garden (oldest organic garden in Maryland -- wow!) and are so ready to accommodate any type of special request. I've saved my most favorite part of this experience for last... the housecat, Romeow!! He is so sweet and I had so much fun seeing him pop up all over the mansion. Sometimes I'd see him roaming the gardens, sometimes he'd be by check-in, sometimes he'd be napping in his favorite chair. This is a very intuitive cat who knows if there's a cat lover around (which I am,) and sometimes I felt like he'd look for me too -- like the day I was leaving early to take a family member to the hospital (that's why I was in town,) Romeow was on the stairs and walked me to the front door. It was so sweet and really gave me a boost of kitty love to go into my day. (Oh! And the staff made me a special to go breakfast since I was leaving before breakfast would be served. How amazing and thoughtful is that!?!?!) I will definitely be staying at Gramercy Mansion again. I can not recommend this place enough for anyone who is looking for a beautiful, special and unique Baltimore experience.
Debbie Peiser

| My ratings for this property | |
| --- | --- |
| | Location |
| | Comfort |
| | Condition |
| | Cleanliness |
| | Service |
A Romantic Home Away From Home
My wife and I recently visited the Baltimore area and stayed at the Gramercy Mansion. We enjoy B & B's and found the G M on another review site that gave it high marks. They were spot on : ). A wonderful well maintained older property off the main road surrounded by trees and gardens. Romantic for sure, and to top it off, mother nature supplied a full moon during our stay. A quiet walk around the grounds during the evening was perfect. The staff are very friendly and our room comfy. The morning breakfast was out of this world. This is one B & B that we will return again and again : ).
Paul Will
Oreland, PA

| My ratings for this property | |
| --- | --- |
| | Location |
| | Comfort |
| | Condition |
| | Cleanliness |
| | Service |
Amazing
This was absolutely one of the best B&B I have ever stayed at. Great food, great service, and the rooms were really unique. Would go there again in a heartbeat.
Michael Mullen
Westfield, NJ

| My ratings for this property | |
| --- | --- |
| | Location |
| | Comfort |
| | Condition |
| | Cleanliness |
| | Service |
Wedding Anniversary
What a wonderful place to celebrate our 30th wedding anniversary. We felt like a royal couple in this beautiful, historic mansion. Romance just abounds from the house to the grounds with all the weddings that have taken place here. Thank you to the staff for your generous hospitality and delicious breakfast! We will definitely stay here again. J&S - Pennsylvania
John Reist
Palmyra, PA

| My ratings for this property | |
| --- | --- |
| | Location |
| | Comfort |
| | Condition |
| | Cleanliness |
| | Service |
Excellent stay!
Everyone we met at the Gramercy gave us a very warm welcome; took extra care and consideration for your needs; and really made us feel like special guests. Thank you so much for the food, the history, and sharing your lovely home with us!
Rachel Rigby

| My ratings for this property | |
| --- | --- |
| | Location |
| | Comfort |
| | Condition |
| | Cleanliness |
| | Service |
Elegant & Beautifully Relaxing
This is THE place to stay if you're visiting Baltimore--just a quick 20 minutes by car into the city, and when you're done there, the relief you'll feel as you turn into the winding driveway leading to this beautiful B&B is unforgettable. A big sigh! The staff is very helpful and friendly, the breakfasts are delicious, healthy & elegantly presented, and each room is unique, peaceful, and welcoming.
Barbara Cantalupo

| My ratings for this property | |
| --- | --- |
| | Location |
| | Comfort |
| | Condition |
| | Cleanliness |
| | Service |
Very restful
I went to Gramercy for a weekend of relaxation after a particularly fraught time. Everyone there contributed to making my weekend as easy and restful as possible. I bought a couple of things from their gift shop, and they went out of their way to make certain the heavier items were mailed to me. The breakfasts were outstanding; the gardens were beautiful. I slept well and feel very refreshed upon getting back to my regularly scheduled life. I can't recommend them highly enough.
Cara Shockley
1961, DC

| My ratings for this property | |
| --- | --- |
| | Location |
| | Comfort |
| | Condition |
| | Cleanliness |
| | Service |
At A Glance
Excellent

Very Good

Average

Poor

Terrible

Other Ratings: "3 AAA Diamonds, ""3 Mobil Stars, "iLoveInns Guests
Publicity and Press Reviews
Washington Post, Baltimore Sun, Country Folk Art, Vegetarian Times, Mid-Atlantic Country Magazine, Baltimore Magazine, Owings Mills Times, Jeffersonian, HGTV, Fox 45, WBAL.
Discussion
Database error. Please email dorothy@iloveinns.com about how you came about this screen.