Monte Verde between 5th and 6th
,
Carmel
,
CA
93921
,
USA
Innkeeper/s: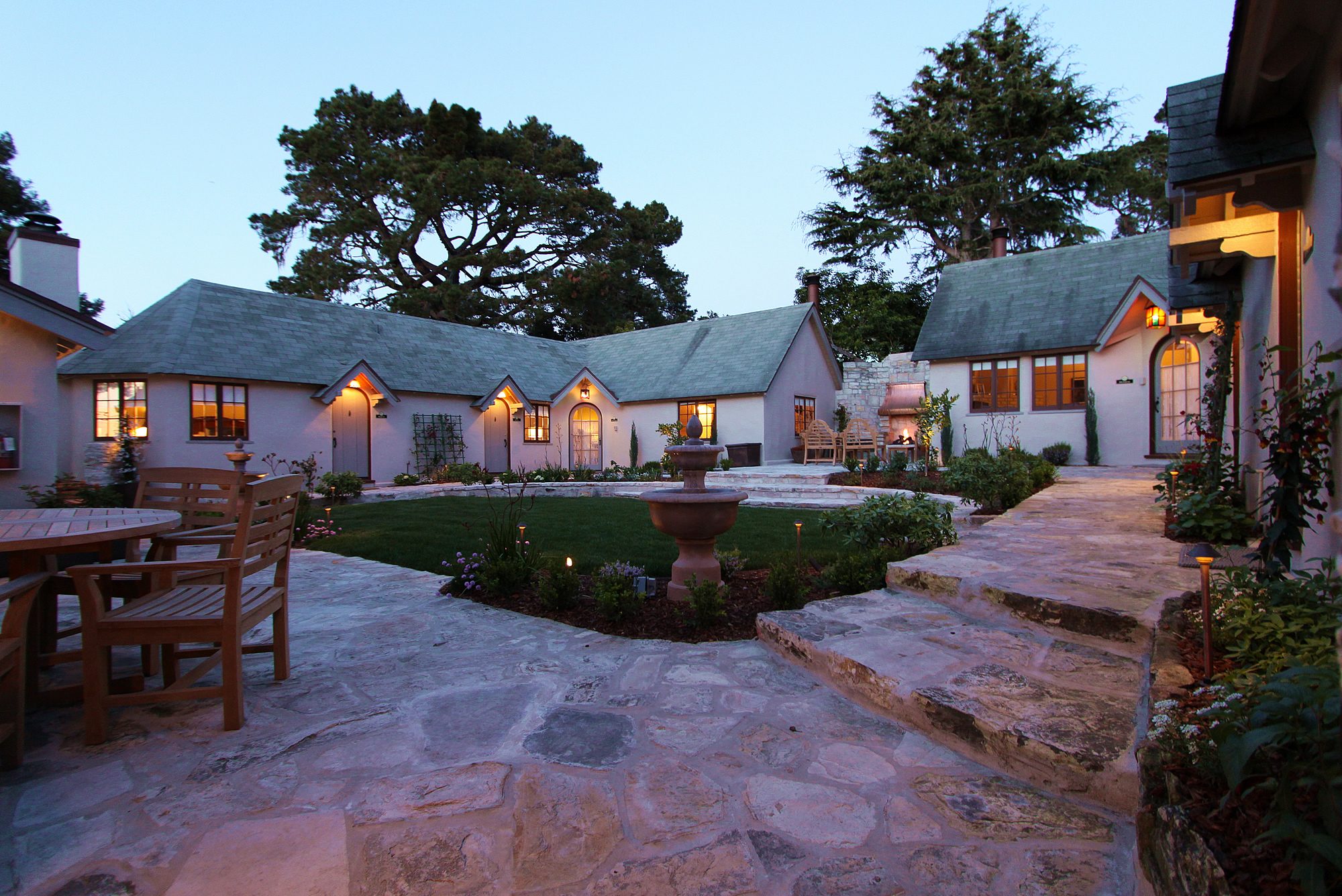 Dawn Dull
Description
Circa 1926. Built as a family retreat, this early Comstock-design inn has evolved into one of Carmel's most romantic places to stay. The Hansel-and-Gretel look is accentuated with a central garden and gazebo, pon...
Perfect Inn
Just what the doctor ordered!
Anonymous
10/21/2008
| My ratings for this property | |
| --- | --- |
Did you find this review helpful?
Yes
(
0
votes)
nice location and that's it
This "Bed and Breakfast" stood out from others for two reasons: 1) their dog friendly policy and 2) proximinty to the beach and downtown Carmel. These were the ONLY items we were happy with. Because of the innkeepers mistake, the room we reserved was given away. Once she discovered it was HER mistake, she was very apoligetic and placed us in a vacant room until the morning. Up to that point, I felt she thought we made up the reservation and forged the reservation confirmation from her system! The rooms are cold, damp and smelly. And VERY SMALL. The carpet was old and frayed and probably the source of much of the smell. The shower was dark and small. The mat for the shower was old and looked scarred. There was one small bottle of shampoo and a wrapped bar of soap on the window sill. There were no other bathroom amenities. For that matter, no other amenities period. No coffee maker, nothing to make hot water, no microwave and no utensils. Breakfast was delivered to the room but it appeared to be the muffin and quiche from Costco. The pitcher of coffee was horrible. The only advantage of staying here is its location but maybe that's all it needs to be. For what we paid for our stay, we expected a whole lot more. Would we return or would we recommend this inn to anyone? NO!
JR R

Management Response
Unfortunately a mistake was made on this guest's reservation. However once it was cleared up they were upgraded, at no additional charge, from a Queen room to a 2 room King Suite, a better fit since their reservation was for 2 people + 2 dogs and they arrived with 3 people + 2 dogs. The next day they were moved to the Queen room they had originally reserved. Our King Suites have fireplaces in the living room and all rooms have individual heaters with thermostats so guests can control temperature levels. Guests are provided 2 types of bar soap, shampoo and hairdryers in every bathroom. Since the Inn was built in 1926, our rooms are not equipped to accommodate amenities such as coffeemakers or microwaves and they are not listed on our website. On request we do provide refrigerators, ice, wine glasses, plates, etc. to meet our guest's needs. Breakfast, which is served to the room, includes fresh fruit, juice, quiche & muffins from a local bakery and the guest's choice of hot beverage. We apologize again for the mistake regarding this reservation and are sorry that the Happy Landing Inn was not a good fit for this guest.
This response is the subjective opinion of the management representative and not of iLoveInns.com or American Historic Inns, Inc.
| My ratings for this property | |
| --- | --- |
| | Location |
| | Comfort |
| | Condition |
| | Cleanliness |
| | Service |
Did you find this review helpful?
Yes
(
1
votes)
This review is the subjective opinion of an iLoveInns.com user and not of iLoveInns.com or American Historic Inns, Inc.
At A Glance
| | |
| --- | --- |
| Excellent | |
| Very Good | |
| Average | |
| Poor | |
| Terrible | |
Publicity and Press Reviews
San Francisco Chronicle, Monterey Herald.
Discussion
Nearby Inns
Hofsas House
4th Avenue and San Carlos Street, Carmel, CA (0.0 miles)
American Historic Inns, Inc. is not responsible for content on external web sites.
© 2020 American Historic Inns, Inc. All Rights Reserved.
ILOVEINNS and the ILOVEINNS logo are trademark of American Historic Inns, Inc.