40 Pinckney Street
,
Charleston
,
SC
29401
,
USA
Innkeeper/s: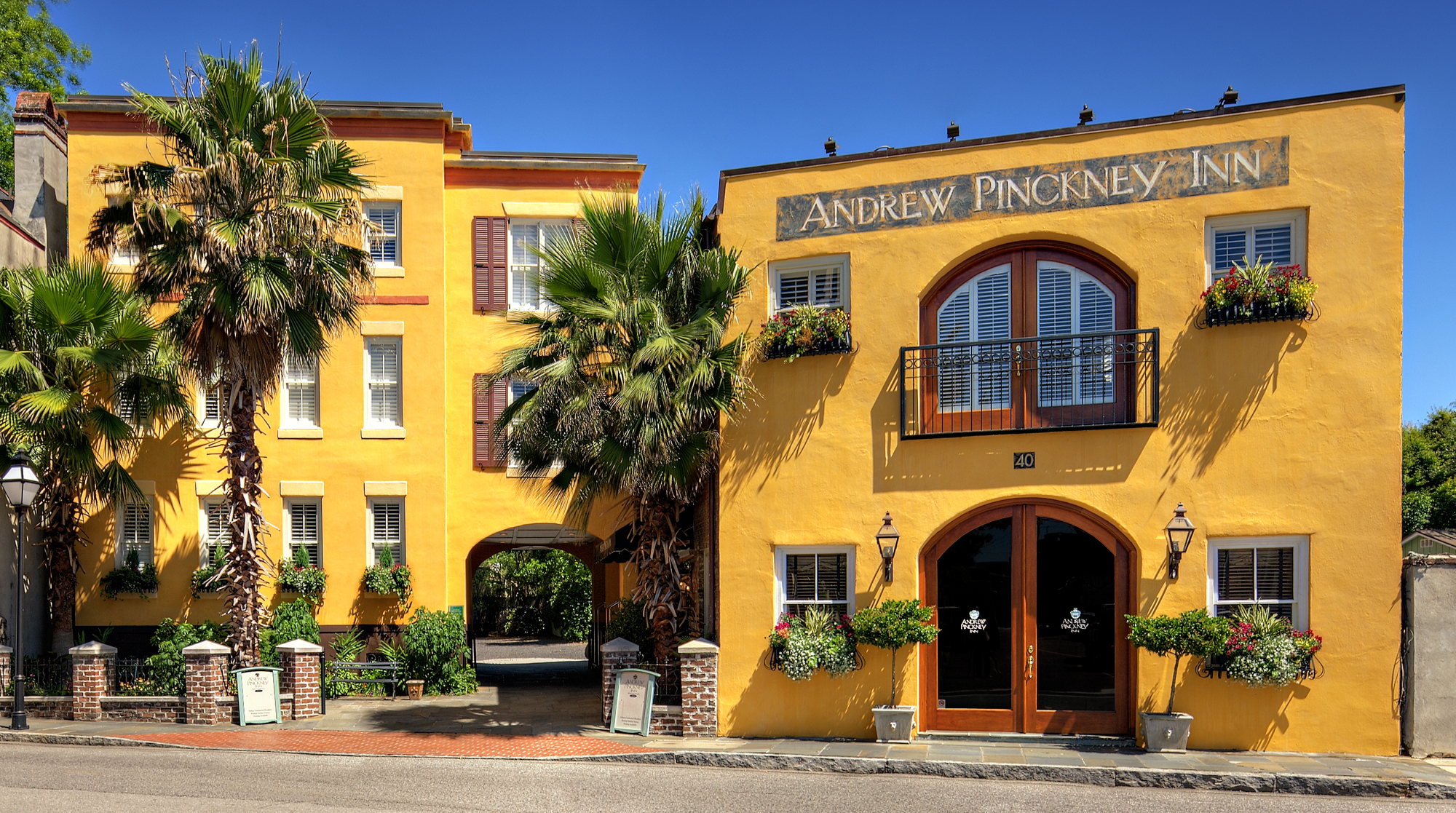 Barry Hutto, GM
Description
Surrounded by history, this boutique hotel offers generous service and sophisticated amenities. Accented by a three-story plant-filled atrium and southern courtyard, the Andrew Pinckney Inn boasts dis...
Recent stay
My friend and I stayed in this establishment for two nights. it was a terrible experience. Upon first glance the fassod of the building is beautiful. We were sent to stay in the building across the way. The bedding was all stained. The rugs were stained. We were in room 203 the noise was ridiculous. Slamming doors all night. People talking it mustve been the workers below us outside.
Bertina
12/22/2009
| My ratings for this property | |
| --- | --- |
| | Location |
| | Comfort |
| | Condition |
| | Cleanliness |
| | Service |
BOTTOM LINE: I would stay here again.
Did you find this review helpful?
Yes
(
4
votes)
HORRIBLE!
I am very disappointed in my stay. As a local Charlestonian, I know what to expect from Charleston hotels and the Andrew Pinckney Inn was very subpar. Our room was a sweltering 82 degrees when we checked in. The bed's comforter was filthy and stained. Due to a lack of shower ventilation, the bathroom's wallpaper was peeling back exposing black mold on the sheetrock. When I checked out, I left my makeup bag (contents valued at $200) in the bathroom cubby. Yes--my fault. I realized this the next morning and called the inn. The room was searched but the makeup bag was not found. The gentleman I spoke with said he called the housekeeper who cleaned the room all day long but she did not respond or return his calls. Two days later, the makeup bag "showed up" again. I went to pick it up and it stunk of cigarette smoke. Half of my expensive makeup items were stolen. The other half remaining were ruined--lipstick smushed into the bag, lipgloss squirted all over, powder sprinkled everywhere. In addition, there were a dozen short hairs clearly identified as African American; my husband and I are Caucasian and therefore it was not our hair inside of the bag. It was clear that this bag and its contents were stolen by the housekeeper, brought home to her daughter for a few days, and then brought back to the hotel. I called the hotel and left a message with the staff that day concerning the theft and sabotage of my personal items. The inn's general manager was supposed to call me back. Several days passed and I did not hear anything, so I called the inn again and left another message. An additional week passed and I still did not get a response, so I left a direct message with the general manager on his voicemail. Another week has passed and I still have not heard anything. Although it was, of course, my fault for leaving the makeup at the hotel, I know there is protocol that housekeeping should follow in the event of a lost item. I called within 20 hours of my checkout reporting my items as lost. I know the protocol is NOT to allow housekeeping to steal and destroy my belongings. I deserve to be compensated by the housekeeper for my items. I will not be staying here again, nor will I recommend the inn to my friends.
shaina pavlischek

| My ratings for this property | |
| --- | --- |
| | Location |
| | Comfort |
| | Condition |
| | Cleanliness |
| | Service |
Did you find this review helpful?
Yes
(
2
votes)
This review is the subjective opinion of an iLoveInns.com user and not of iLoveInns.com or American Historic Inns, Inc.