On May 14 and 15, history comes alive at this opportunity to stay and learn what farming and family life was like little over a hundred years ago.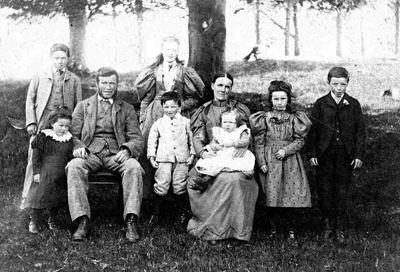 A Weekend In The Life Of An 1880's Farm Family
In conjunction with the New York's Hudson Valley Heritage Weekend, Thyme in the Country will be offering a special weekend to learn about Small-Scale farming and Family Life in the 1880's.
There will be opportunities to participate in farm chores, making butter and yogurt, learn about gardening in the 1880's. There will be a sewing corner, woodworking, Strawberry picking and Jam making, old fashioned games, campfires in the evening with stories and songs. Fee is $50.00/family/day in addition to regular B&B room rates. 1880's Breakfast and picnic lunch provided each day.