4 Innkeepers Genius Ideas You Can Use, Expanding Check-In Times, The Best Cheese Platter and Pretty Lemonade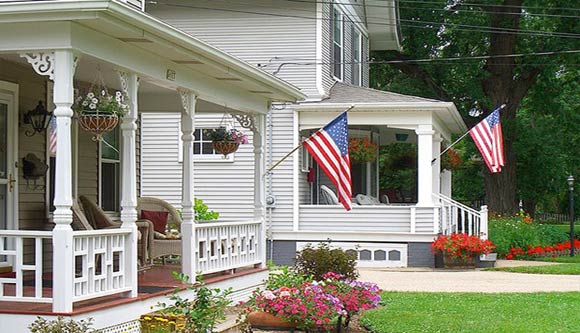 Hang Your American Flag With Etiquette and Style – Official Rules
http://www.houzz.com/…/hang-your-american-flag-with-etiquette-and-style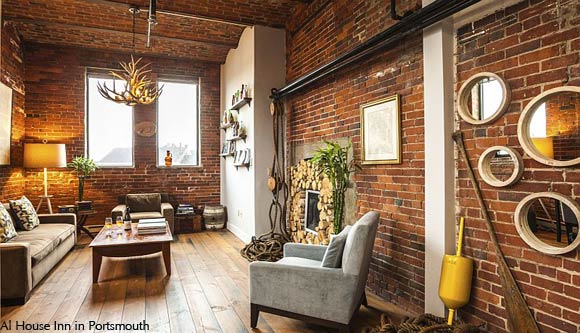 Annual JD Powers Guest Study – Expanding Check-in Times a New Trend
1. Guest Satisfaction Rankings By JD Powers Puts You Ahead and Behind –  "Service – It might not be free, but it's less costly than capital investments, and you don't have to give away a lot of free things." Rick Garlick, J.D. Powers.
Free hotel perks like Wi-Fi and breakfast have boosted satisfaction, but "they are no longer new and interesting."
"Guests are asking, 'What have you done for me lately?' Innkeepers need to find ways to offer additional value to their guests."
2. Inns have better reviews than hotels. Most Inns we know have fabulous reviews – much higher than hotels! It's amazing how a heart for hospitality changes the game. The study found that, among (hotel) guests who have posted something about their hotel stay on social media, 75 percent of the posts were positive, compared with just 13 percent that were negative.
3. Top amenities wanted are free Wi-Fi, complimentary breakfast, free parking and luxurious bedding and linens.
4. Guests hate traditional check-in times – Should you change? "Check-in at 3pm and check-out at noon is an anachronism. It does not reflect how people live. It never has," said Amar Lalvani, Standard International, which operates hotels in New York, Los Angeles and Miami. READ MORE
4 Promotion Ideas You Can Use From 4 Brilliant Innkeepers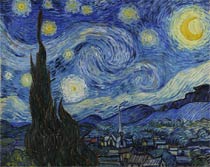 1. You can adapt to your venue – What is compelling here is that you get to see exactly what you'll be painting, it looks exciting and guests will have a souvenir of their time. Bring in an art teacher (Logan Inn charges $45 per guest.) Invite former guests and consider inviting locals – you'll get a link to your site from newspapers calendars.
2. Give Away Free Tickets – "Longwood Garden Tickets Compliments of Whitewing Farm" – An arresting SUBJECT LINE for an inn newsletter – And notice – because FREE is often a spam alert word – they used "compliments". Also this idea's only good midweek. For weekenders, they add the $32 ticket price as a package.
3. Attention-Getting Subject Line – "Want a Free Night?"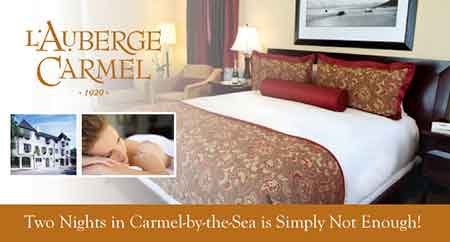 I requested the email, so the Free word did not make the inn's newsletter go to my spam box. The 3rd night is free and the inn makes you WANT that 3rd night.
4. How Queen Victoria Inn and Cape May Makes You Want to Keep Coming
I don't know how they do it in Cape May, but we sure don't have these things in Laguna/Dana Point, in spite of three 5-Diamond resorts within 7 miles.
Cape May Wine Trail, Friday Sep 9 & 16
Chocolate Lover's Feast, Saturday Sep 10
Grilling at the Vineyard, Sunday Sep 11
Chef's Dine Around Progressive Dinners, Sun/Mon Sep 11 & 12
Cape May Farm to Table Tour (Red Store), Monday Sep 12
Gourmet Brunch Walk, Wednesday Sep 14
Harvest Brewfest (2nd Annual), Saturday Sep 17
Champagne Jazz Brunch, Sunday Sep 18
Mobile Bookings – A Global Trend
At Booking.com, one in every three tourists worldwide books accommodation via a mobile device. That ratio rises to half for those in a rush to travel to short-haul destinations within two days.
"If tourists want to book accommodations, the most convenient way to do it is via their mobile phones," Booking.com's Parichat Haehnen said.  Read More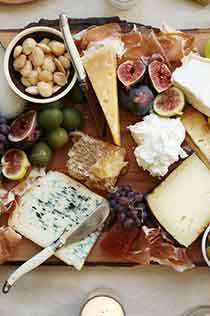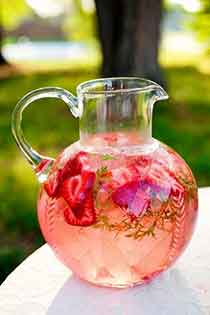 How to Do a Cheese Platter – White Oak Manor
White Oak Manor Pinterest Board
More Cheese Platter Inspiration