5 Steps to Redesign Your Bed & Breakfast Website Without Affecting SEO, Plus Daring Book Direct Offer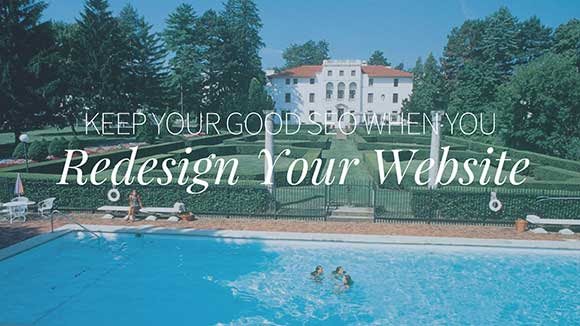 The Top 5 Things To Do To Protect Bed & Breakfast 
Rankings for New Websites
A redesign needs to be carefully managed so your SEO position doesn't slip. Here's how to increase your SEO strength instead. (5 of the 10-Steps)
Step 1: List of all pages from your current B&B website
It is important to list then back up all the pages – otherwise you run the risk of impacting your website ranking. You can use plugins to get the URL structure. If you use Yoast SEO plugin, you can crawl the website and then download the updated sitemap.
Step 2: Your redesign needs to be done on a temporary URL
Never do the redesign on your existing website. Copy your site and set it up into a temporary URL. Your developer can do this or sometimes a hosting company will do it for you.
Step 3: Test the current website
Before you start your redesign project, it is a good idea to do an end-to-end checkup of your website. Look for broken links, features, CSS, etc. You can also use XENU, a free-to-use tool that will find all the broken links on your website.
Step 4: Do proper 301 redirects
The next step is to do 301 redirects between old and new URLs. If you don't do it correctly, the search engine will get 404 web pages not found. By doing 301 redirects, the old URL will be redirected to the new one. This is the technical way to tell the search engine that the URL has been changed. Google will not downgrade your previous SEO efforts.
Note: This step is very important, and you should do it no matter what.
Step 5: Make the jump to the new website
Once everything is finalized, both design and redirection, it is time for you to switch to the new website. You can also make an incremental change in stages.
There are 5 more steps from Search Engine Watch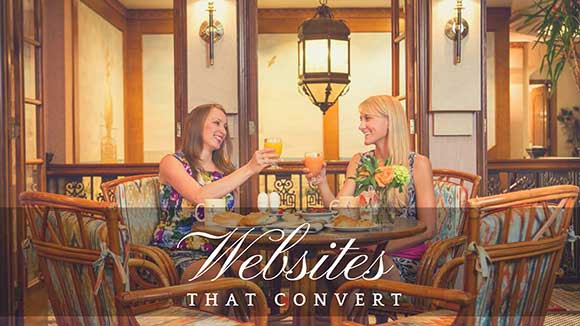 Casa Blanca Inn, NY
Once someone gets to your website, you want them to convert to a guest who is a perfect match. Below is a high-end site – $100,000? Much of what they have can be achieved for a small inn at a fraction of the price. Plus it's an easy education to see the possibilities for your own business.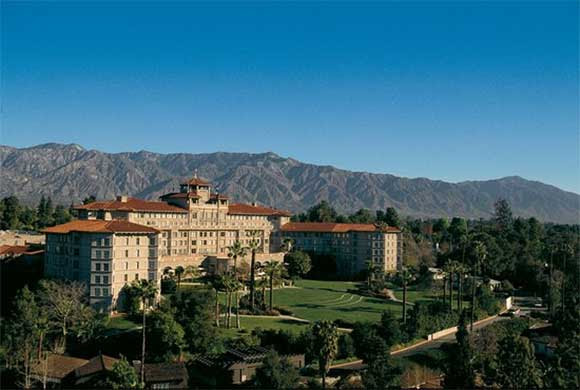 Langham Huntington Hotel
This illustrious hotel in Pasadena was formerly known as the Huntington Hotel.
Here's What You Can Learn From Langham's Beautifully Designed Website
The colors are classic, says High-End to site visitors.
The type font is a refined classical one.
The logo is not overbearing, taking over the words.
There's a somewhat complex menu but it's not crammed in.
Note the sub-menu offers thumbnail images right in the drop downs.
Good photography rounds out the site.
Especially of interest is the 

"Read Reviews"

 right in the slider (2nd slider).
Note the Explore the Langham "signature offers" and packages as you scroll the home page.
Unusual Book Direct Offer! – Look for their popup – I've never seen this before:
Guarantee: if you ever find a lower rate we will match it and offer an extra 25% off.
You can have a site that offers many of these features at a much more reasonable cost – Contact Diane@iLoveInns.com to get started.
More Research for Your New Website – Before and After websites.
It's always interesting to see before and afters. When it's the lifeblood of your business, it's important to get a vision for what could be. Our staff can show you a collection of before and after websites that will blow your mind – they'll show you an amazing array of attributes that get results – good navigation, well-crafted calls to action and back-end programming for speed and good SEO.
Don't miss out on guests that could easily be yours. Ask to see before and after inn websites.
Ask About Before & After Sites
What Innkeepers Say
Exceeded Expectations
"Diane and her team took our vision for our new website to a higher level and then exceeded our expectations."
Made the Process Delightful 
"We cannot stop talking about the wonderful job and very high degree of professionalism demonstrated with every task and process. The collaborative mindset made the process delightful!"
The  Real Professionals
"After reviewing 3 website proposals and then conducting interviews, our "gut-check" told us, the real professionals were Diane and her team at I Love Inns.
Absolutely Beautiful
"I looked at a lot of sites and then I finally found something I really liked. It was absolutely beautiful! When I scrolled to the bottom and I saw that it was built by iLoveInns, I burst out laughing because I had already been talking to iLoveInns!
Over and over again we hear, "I love my new website!! If only I had done this earlier!!!"
Start Now & We'll Get All the Technical Stuff Done During Your High Season
While you're handing high season, we can do all the technical stuff for a new website. Then when it slows down, you can give it your attention and proofreading and input. Or just overcome inertia on this and get started today.
Questions? Deborah@iloveinns.com, Diane@iLoveInns.com, David@iLoveInns.com