ADA & What You Can Do to Prevent A Lawsuit Over Your Website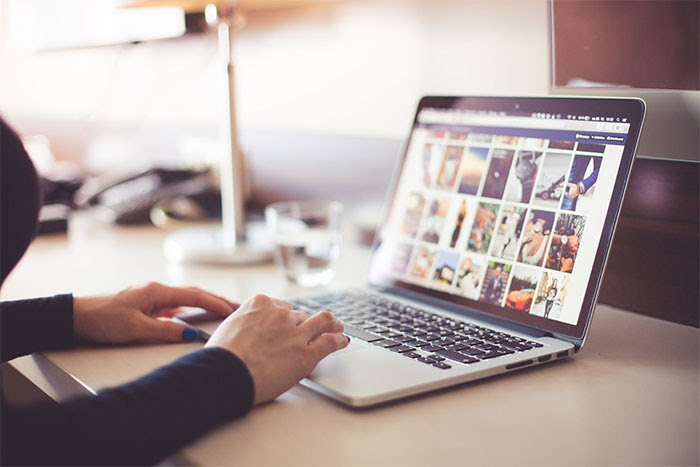 Some ADA Requirements Include Coding Photos, Color Contrasts, and More
What Lodging Associations Are Saying About ADA Website Compliance
ADA lawsuits continue to demand the attention of innkeepers. From the California Lodging Association newsletter last week we read:
"Our Most Popular Helpline Question – Unfortunately"
"Sadly, our most numerous Helpline questions start out like this:
"I just got a letter saying that I am being sued because my website is not ADA compliant, what do I do?" At that point all we can do is refer them to an attorney. All kinds of properties, no matter how big or small are subject to these legal entanglements."
To avoid getting one of these heart-stopping letters, be sure that your website is ADA compliant.
ADA requirements change constantly and that means you need to be constantly checking and updating.
Be Careful Adding Photos – Something as simple as adding a photo (without an ALT tag) could put your site out of compliance!
In a 2016 article family owned bed and breakfasts were not required to have their Websites readable by the disabled.
That has all changed and Bed & Breakfasts now seem to be a favorite target.
Requirements can be researched here. Or read our recent article with 8 requirements. It's a lot cheaper to make adjustments to your website than it is to go through a lawsuit.
Take care of this situation now and head off any ugly problems. Contact Diane to run an audit on your site for ADA compliance and she will discuss the results and what you need to do.
Talk To Me About ADA On My Website

What We Heard From Innkeepers About ADA
Sister's Motel Sued – "BTW…I don't think I told you but my sister who owns a motel recently got sued for her website not being ADA compliant…just thought I'd share that with you." NY owner
Small Inn But Served With a Lawsuit  "As you are aware my little Inn, and several hotels/motels in the area, have been served with lawsuits declaring that the websites are not ADA compliant."
Photo Tagging for ADA "Thank you for your email on Photo Tagging – that is a new Google/ADA requirement. Will you do that for us?" Lee, owner
So Pleasant – "This whole experience has been so positive and so different from my last website building experience. It has been so pleasant." Dorothy, owner, Valley Springs Farm
Took Only A Few Days To Address the Issue   "I contacted Diane Ringler at ILOVEINNs and within just a few days our website pages and photos that required ADA fixes were completed."
This is no joke. "At a minimum, these lawsuits are settling for Thousands of $$$ and the cost of the FIX is minimal."
Wonderful Job – Website – "If I haven't said this before, y'all are doing a wonderful job. Don, Texas

Ask For A Review of Your Current Website
We run multiple diagnostic tests to review your website's fonts, colors, shading, contrast, tabs, links and ease of use to accommodate ADA website requirements. We also run a report to check all the photos and images on your site to ensure they have the appropriate alt tags.
Reports tell you exactly what has to be done to make the site compliant and give you a current score on the site. NOTE: We can also do the fixes outlined in these reports.
We also help with the right policy statement on your site and make sure that you are listing all handicap-friendly features at the inn – if your property is PHYSICALLY compliant.
If you need help with ADA compliance on your website contact … DRingler@iloveinns.com or Concierge@ILoveInns.com –
Or simply click the button below or Phone (949) 481-7276

The 10-Hour Fix My Website Solution
On a typical day at i love inns we review dozens of inn websites.
We keep seeing big mistakes that are costing inns thousands in revenue – per month!
Often they are EASY TO FIX!
I say easy because once you've baked the same quiche 100 times, it's easy, right? We've fixed hundreds of website problems, so now it's easy.
Best of all, often working 10 hours doing the right things on an inn's website can totally transform it, including back-end coding, fixing "not secure", using more elegant or fun fonts, changing backgrounds, changing out photos or editing the ones you have.
We fix things in ways that will convert more site visitors into actually making a reservation.
Our new 10-Hour Fix My Website Package is offered for a short time at a flat $750.
Tell Me More About Your 10-Hour Fix-My-Website Package