B&B Road Trip Search for Green California
Bed and Breakfast Road Trip to Find Green
A misty wine country morning seemed to make the greening of the hills more poignant. It was February and we were in a hurry to see Green. You'll understand this if you've ever encountered the ten months of brownish gold hills and mountains in Southern California. When we get a smattering of rain – two inches in February – the hills turn green! We who have always thought mountains should be green, (thoughts bred by once living in the Smoky Mountains region) make a beeline for the green.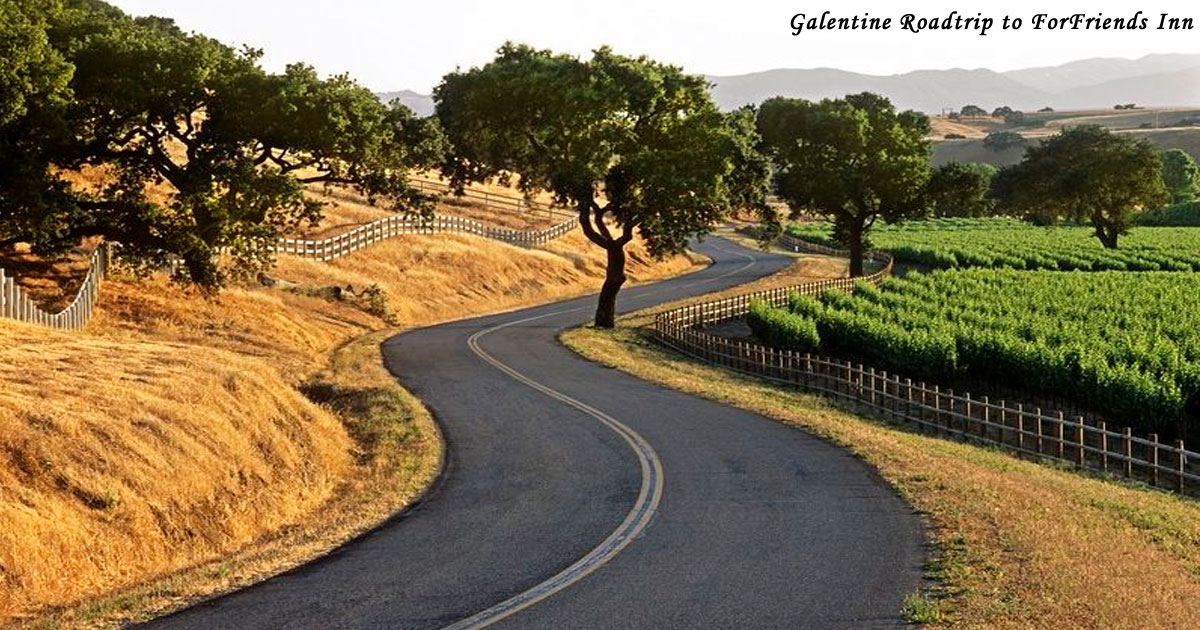 From One Paradise to the Other
So it was that we left the paradise of Laguna Beach and in our rush to see the green in the paradise of Sideways country's Santa Ynez, 38 minutes north of Santa Barbara, we almost forgot Alice's Getaway Prayer. She's my most well-traveled pal (now in England for 6 months).  Before we start out she always, always prays "Lord, help us to get along", and we always do, no matter what women are in the mix and whether it is a trip to the Ukraine, Turkey, Paris or Sedona.
Rose, our GPS, led us lovingly through the San Marcos pass where we were the only road trippers going north – it was a Sunday afternoon when all roads lead back to L.A.  Mother Nature shined on us as we were followed for 15 minutes by a large rainbow anchored in deep violet against the green, green hills of the pass. Our iphones didn't do justice to the rainbow but we pulled over under the oaks and took pics anyway.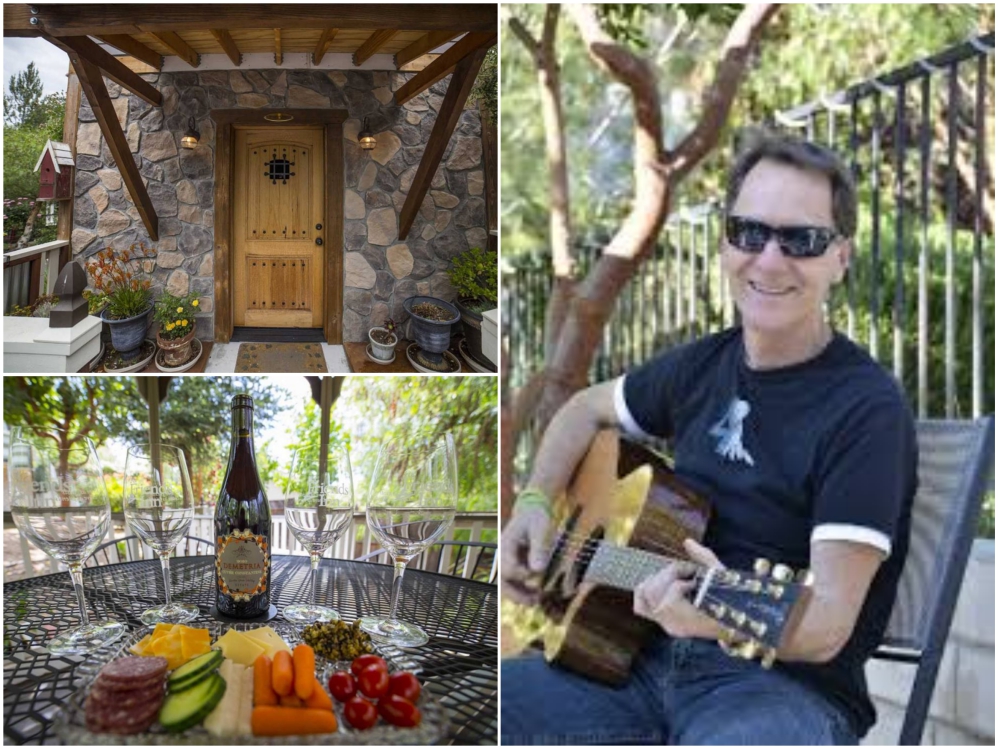 What A Great Little Inn Gives You
We were delighted when the inn we chose, ForFriends Inn, had space in the SunStone Water Tower Room. Owners Debbie and Jim Campbell greeted us warmly and took us to our room where we found an inviting space which included a sitting porch overlooking a large stepped garden (the venue for happy hour during summer), a beautiful bathroom, large TV and sitting area. ForFriends Inn above, is all about the experience and that includes wine tasting among new friends and entertainment, all in a unique bed and breakfast setting with people who crave adventure and travel and value new experiences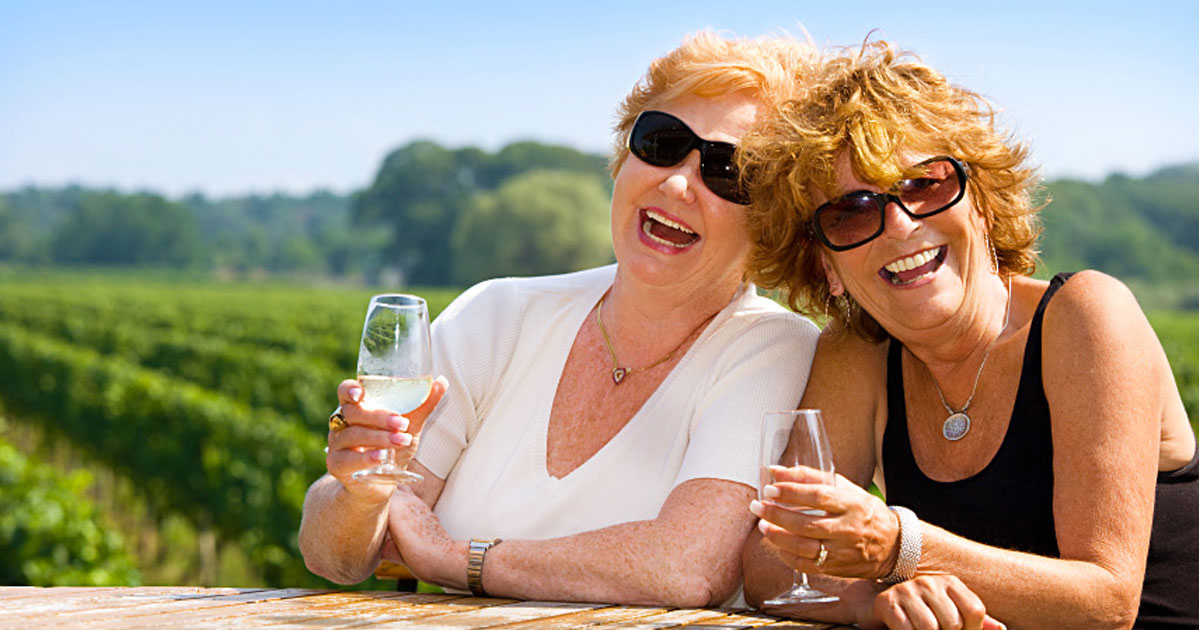 Since it was a rare rainy day, the
5 PM
wine tasting with Hor's d'Oeuvres was offered inside in the gathering room with regional wines among the offerings. Jim Campbell (Chicago ad man turned California wine country innkeeper) was already playing guitar accompanied by a guest who spontaneously joined in on the cajon drum. There were notebooks lying around filled with hundreds of selections from which you could make requests. A small selection included originals by Jim himself and I chose his song, "Midwest" which was soon followed by his one and only country and western piece, purchased from Jim by a Nashville music firm. Debbie seamlessly introduced each guest group as they meandered in from the seven rooms. The evening was fun and soon we dispersed, most strolling to the variety of good eateries a block to town. We chose SY Kitchens (
www.sykitchen.com/
) and were pleased with the offerings – including a tasty, elegant and fresh minestrone sans pasta.
It was the night of the Oscars so we wanted to get back and watch it together and the big TV, fireplace and generous space at ForFriends was perfect, though in truth we all fell asleep mid-stream and had to find out who won the next morning. Maybe it was the comfy beds, generous wine tasting at the inn or the scrumptious dinner.
In the morning, early risers followed a trail from the inn around the back roads populated with green fields, alpacas, acorn woodpeckers, monarch butterflies, purple lupin and resting vineyards. The innkeepers offered a lush breakfast included a fresh fruit cup, perfect crustless quiche, Debbie's never-fail rosemary popovers, blueberry muffins and a ForFriends special blend coffee.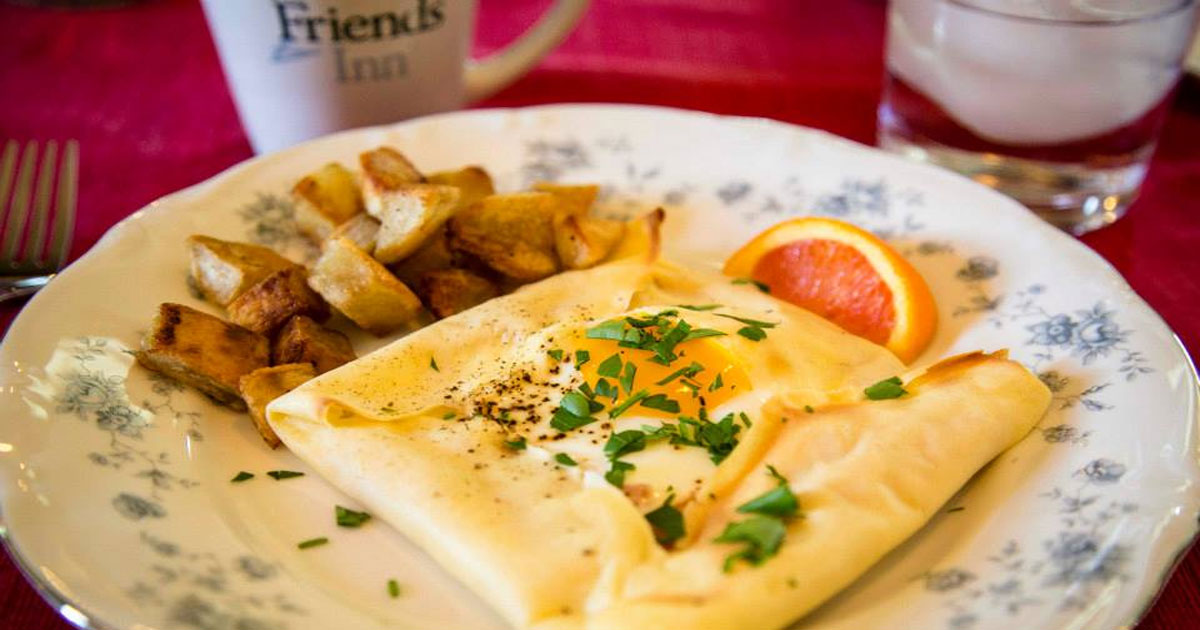 B&B Innkeepers Know the Best Eateries and Wineries
That afternoon we drove to Buellton then down Industrial Way to find the new hip Avant http://avantwines.com/  in our annual search for tapas as good as what we had on an upstate New York Galentine a few years ago. We chose Tuna Tartare this time and gave it a two thumbs up.
We visited SunStone Winery, a Tuscan-inspired winery that uses certified organic grapes, and poked around the beautiful green grounds, tasting room, wedding spot and kegs stacked at the end of the garden, while a blue jay flitted around in the purple mounds of blooming rosemary skirting the grounds.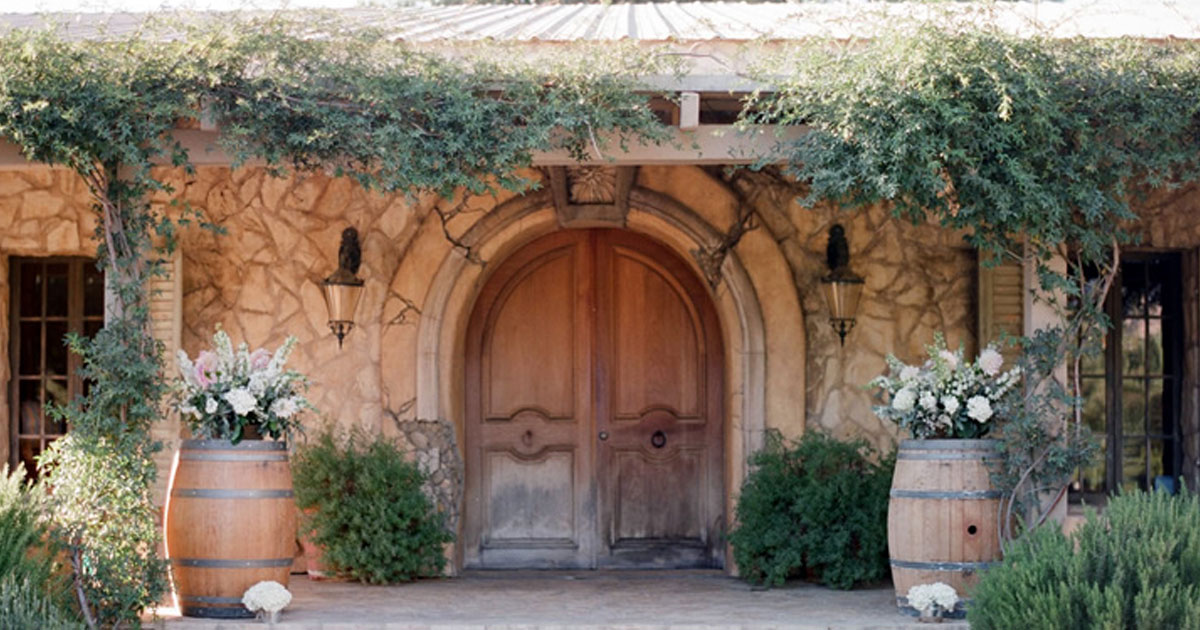 Later we thought about more wine tasting or a horseback riding tour through the vineyards, but in the end were drawn back for another happy hour at the inn.
Our three day getaway included visits to two California missions, more restaurants, an awesome Solvang bookstore where Gertrude helped us select a few new books for our bookclub, a visit to a historic schoolhouse, a picnic by the handsome new yurts situated on the green banks of Lake Cachuma by the state park people, exploring Ojai and its art galleries and getting a massage.
How to Plan a B&B Road Trips to Inspire You – 3 Ways
We were most fond of exploring the tiny historic towns of Santa Ynez, Ballard, Los Olivos and Ojai. Deep conversations, good food and wine, a great little inn, fun memories and all the beauty of the green were life giving and inspired us once again to "keep on traveling".  So first think of a small town you'd like to explore and second, type it in the search box on iloveinns.com, third  find and book one of the wonderful little bed and breakfast inns on the site and spend a few minutes telling the innkeeper as much as you can about what would make your road trip exciting.  A perfect little road trip is waiting for you. And when you get back home you might notice more love for where you are. Now that I breathed in all the green, I'm growing much more embracing of the "gold" hills of California.