Best Hotel Awards Program – A Reward Voucher After 1 Night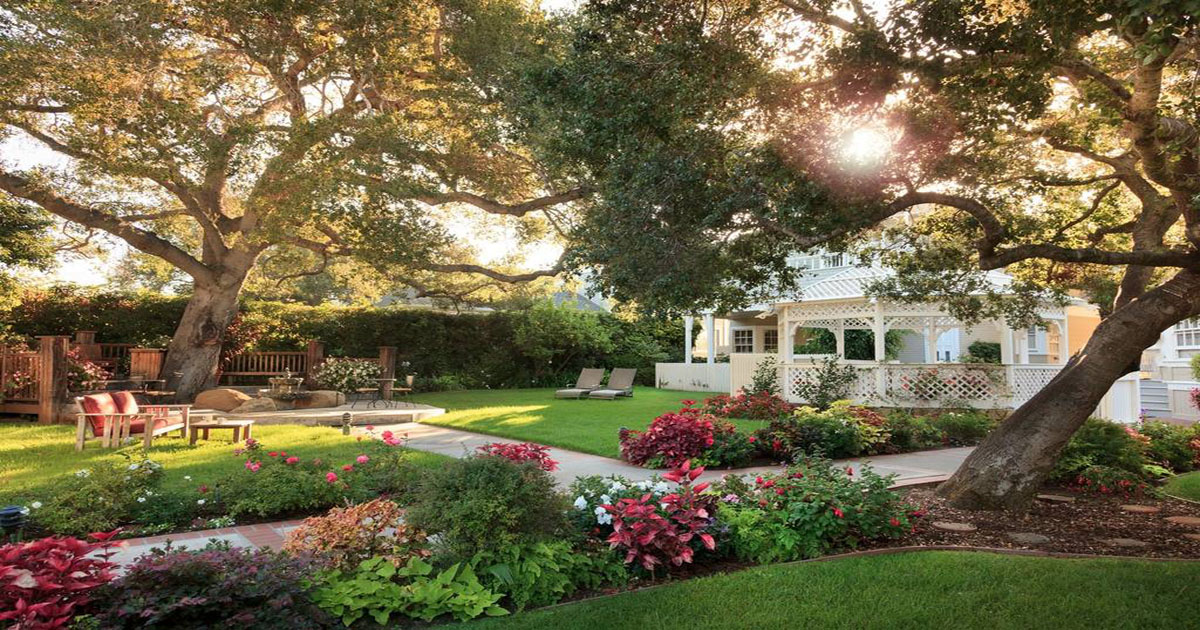 Cheshire Cat Inn & Spa – Santa Barbara, CA
Who has the best hotel rewards program? One of the biggest surprises in the area of travel rewards is the Buy-One-Night-Get-the-Second-Night Free program known by many in the bed and breakfast and country inn travel scene. Developed by American Historic Inns and iLoveInns.com, 1,200 inns offer the program. For every dollar you spend, you get a dollar for the next night. A room for $155 will get you the second night free, so that you wind up spending $155 for 2 nights, plus any taxes. In addition, breakfast is included and often afternoon snacks, coffee and tea all day, etc.  Another plus of this program is the sense of place that small properties offer with their locations in historic neighborhoods or in beautiful natural settings. That, combined with the knowledge that your travel dollars often go to toward maintaining architectural treasures is often a bonus.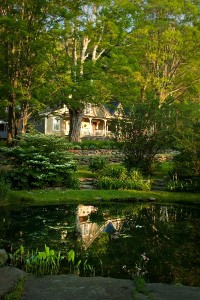 Remember that inn that you loved so much you wished you could afford another night? Now you can stay an extra night to find time to explore a museum missed on the first day of sightseeing or simply to smell the roses and breathe in the reality of a new place.
This instant award averages in value depending upon the cost of your first night so can it can range on average from $99 to $450, $600 or more.
Depending on how much you travel it can take years to build up enough points for a free room with other hotel programs. The Buy-One-Night-Get-One-Night-Free program with iLoveInns is effective immediately, however, with the purchase of the Bed & Breakfast and Country Inns guide book. Not only do you receive a voucher good for a free night at more than 1,200 B&Bs and Country Inns, but you also get a book full of information about fabulous inns so you can plan your dream getaway.
The Buy-One-Night-Get-One-Night-Free program works 10 times faster than other programs. Users of Hotels.com, for instance, have to stay 10 nights before getting one night for free. With the iLoveInns hotel awards program you get a free night after just one paid night.
With Hilton HHonors and Marriott Rewards vacationers acquire 10 base points for every dollar they spend on a hotel room. The Hilton portfolio of hotels has a range of 10 different categories. Free nights in a Level 1 start at 5,000 honor points which means that same vacationer has to spend $500 before receiving enough points for one free night. Level 10 hotels require between 70,000 and 95,000 points! Imagine spending $7,000-$9,500 dollars before reaping any rewards.
Marriott is similar with nine levels of hotels ranging from $600 to $4,500 spent before you get a free night. Marriott does offer a fifth night free to vacationers redeeming four free nights. Even with that deal, hotel-goers would spend at least $480 per free night.
With the American Historic Inns BOGO program, a couple can stay in one of Santa Barbara's most beautiful properties and receive two nights and four breakfasts for $194 – the rate for a one-night stay. Some 3,000 miles away, in Rochester, New York the Edward Harris House, a restored Georgian Manor, offers the same two nights for $169, their single night rate. Some inns offer the program all year long subject to availability, while others select special months and seasons. The bottom line is you save a great deal of money and enjoy some of America's finest inns.
The Buy-One-Night-Get-One-Night-Free program saves vacationers an average of $150 on each two-night stay and can be obtained at American Historic Inn's iLoveInns.com.  How to find BOGO inns.