Booking Engines, Guest Photos Save $, Start To Do List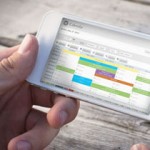 You Need Booking Engines that are Mobile Friendly
Is your booking engine failing you because it's not optimized? You may have made your website mobile friendly but once someone tries to book with their phone this is where you may lose that reservation. That's because they can't see your rooms that well when using a smart phone. ResNexus is an online booking program that is mobile friendly. Get out your smart phone and look up The Gryphon House in Boston. Click on Check Availability. See how inviting and easy it is to use?  That's what YOU need.  Talk to your present provider and see how long before they will make your reservation system mobile, then decide if you can wait that long before changing.  Look at the gorgeous confirmation page.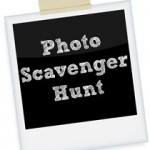 Take Your Smart Phone Around Town and Snap Pics or Think of fun ways to get your guests to share their snap shots.  Whether it's your website, your newsletters, listings on Google, Trip Advisor, etc. you need big gorgeous photos. AND SMART PHONES TAKE THEM. It's one of the most important ways to attract guests. And your guests want to take photos. They are the only ones there in that particular moment when a fox crosses the field or leaves or blossoms are falling. It's a way to treasure the moment and share.
Ways to Get Fun Photos From Guests
Have a Guest Photo Scavenger Hunt. Simply list places you know they'll love to visit and give them a list of 5 or 10 items. Candy shop window on Main St., scenic part of the bike trail, wildlife on a hike, kayaks or fishing on the river, selfie at the fountain.
When a Guest Raves about an activity or location ask to see any photos and if they would mind if you used any of them. These days many travelers love to share their great photos
When Guests Go Out for Dinner or lunch ask for food shots and a food review. You could use this on your website and in your monthly newsletters.
Offer a Prize – Think about the title – "A Day in the Life of Nantucket" or Grand Rapids or Asheville – wherever you are. In the morning, announce a prize of some kind. At end of day you have to pick. Picnic basket lunch, chocolates? or wine pouring for everyone.
See Past Inntouch Issues to Innkeepers
Scroll down a bit to see past issues. We are just starting to put them in but there may be topics you need.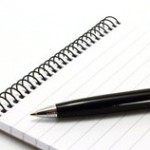 Grab your pen and paper – Walk around and explore your inn/grounds/rooms and bathrooms etc.
 Make a list of any small and or large repairs needed
 Paint – list spaces in need of touch up or whole area
 Speakers for music all working – Does that music need to be updated?
 Hard to reach areas that need special attention