Cleaning Tips From Operating Room Nurse / Innkeeper, Airbnb & Coronavirus, Inn Adds a Coronavirus Pop Up, Epic Instagram Spots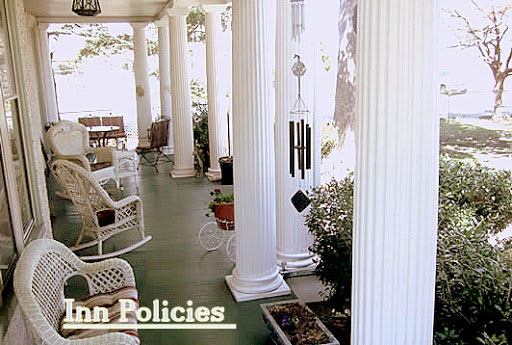 Magnolia House Inn, Hampton, Virginia
Innkeeper/Operating Room Nurse Runs a Tight Ship When Cleaning Rooms
We talked with Joyce Blair, former operating room nurse, now innkeeper of Magnolia House in Hampton, Va. She manages the housekeeping aspect of the inn from a checklist that includes everything from area inspections. For more than a decade Magnolia House would pass any unannounced inspection any day of the week.
Blair states, "All kinds of viruses are going on all the time! We have always been hyper alert in our cleaning processes."
"Here's what happens in our guestrooms:
Shower curtains and liners are washed* after each guest
Pillow protectors and mattress protectors are washed
Remotes, light switches, door knobs, etc are cleaned with a viricide – /germicide product**
No linen is taken into a room till germicide has been used and the room is totally clean"
The Magnolia House Cleaning Mantra
"No guest should be able to 
See
Feel
Smell
Any previous guest's presence."
Magnolia House uses the sanitizer cycle on the dishwasher.
For laundry they use Clorox Ultimate Care "which is gentle and disinfects". (Target or Walmart)
**Magnolia House's favorite product is Shacklee's Basic G.

Innkeeper Adds a Coronavirus Pop-up to Their Website to Help Guests
"I need you to add a pop up on my website. It should say :
Covid-19 Precautions: Cleanliness and sanitary practices have always been a priority. Because some coronaviruses can persist on surfaces for up to 9 days –
We returned to personal size soaps, shampoos, and conditioners in our rooms.
Frequently touched items (lamp/light switches, knobs, handles, remotes) are disinfected before, during, and after your visit.
Hand sanitizers are in the rooms and on the first floor of the Inn.
We wash our hands and cooking/prep food prep surfaces frequently with hot water, soap, and disinfectant.
We replaced the buffet portion of breakfast with a plated fruit/yogurt course; and the self-serve coffee/tea service with table service.
Airbnb IPO May Be Put Off Because of the Coronavirus
Airbnb may delay its public float to 2021 as coronavirus sends shivers through the market. This headline appeared in Business Insider.
"Coronavirus fears could delay Airbnb's planned initial public offering until next year. According to Bloomberg, the online-rentals firm has been working toward an IPO and was looking to start the process around March or April. But anonymous sources told the publication that its stock market debut could get pushed back. Airbnb has reported losing $322 million in the first nine months of 2019 compared with a $200 million profit during the same period a year prior.
…
Correction for March 2 Inntouch:
Last Week's Perfect Japanese Souffle Pancakes recipe link was left out – It's from the New York Times.

Under-Performing Inns Are Everywhere
Ask For An Audit of Your Current Website
This year is not a good year for your website to under perform. Find out how your website stacks up to today's important ranking factors and how quickly it can be fixed or rebuilt.
You'll be happily surprised at how a 15-minute consult will increase your knowledge and will outline a plan to achieving a fabulous site that will make your business sizzle. Send the link to your current site to DRingler@iloveinns.com.
Or simply click the button below or Phone (949) 481-7276
I Want to Find Out Where My Website Might Be Under Performing