Google Changed Your Inn's Photo Friday, How to Add Tent Rooms by Next Month, Wisconsin B&Bs Out Airbnb
Expand Your Inn Revenues With a Glamping Tent (or 4)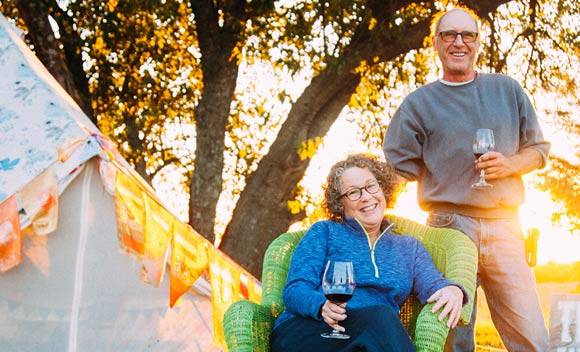 If You Have Trees and Acres – Timber Creek Barn offers 5 guest rooms, one treehouse and a recently added Tent. Tent accommodations range from $80-$100 per night and include breakfast. "The tent is 14 feet by 16 feet and it is held up with a frame built from logs on the farm. The tent sits on a deck made from repurposed pallets, and there's a covered porch area on the front with chairs and a fire pit nearby. The tent has full heating and air-conditioning. An insulated bathroom is attached to the back of the tent. "It's a private, full modern bathroom that people can function comfortably in even if it's raining," Martin Rude said.
"Inside the tent is the same type of queen mattress used in the B&B rooms along with period furniture from the 1800s. The tent sits about 40 yards from the main bed and breakfast, separated by a line of trees. Guests staying in the tent have access to the common rooms in the B&B and can have breakfast there or have a basket delivered.
Click on these beautiful websites* and their, "glamping tents"
Hoot Owl Hill – $750 per night (6 person minimum x $135 each) breakfast included, 1 tent
Slattery Vintage Estates – $60 – $85 a night, 4 tents available
Timber Creek – $80 – $100 a night, 6 guestrooms plus 1 tent.
*Innkeepers please note the reporter used properties with Beautiful Websites* – You can have one just like these by contacting iloveinns.
As Of Last Friday, Google Chooses Your Photo, Not You
Hotel Marketing reported that as of last Friday, Google has taken away your ability to choose your money shot photo – in spite of a 2015 promise that you get to pick.
I sort of object to this choice because I love all the unique architecture American innkeepers have preserved, however, inns with stunning interior design might be pleased. Still, overall I think this is an injustice to beautiful inns. (But probably serves ugly-ish hotels and mostly Google who is trying to get the booking.)
Look up Cape May Inn on Google and you will see 99% of photos are room photos. (Click on the More tab under the 3 inns displayed, to see dozens of inns scrolled).
"The only option open is to make every photo at Google count and don't depend on that carefully chosen profile photo showing. And pray." More
Wisconsin B&B Association Outs Airbnb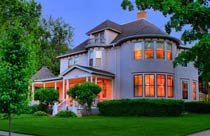 WBBA members are leading a statewide effort to crack down on people who offer residences through online short-term rental websites without getting licensed and paying taxes. Since late last summer, Public Health Madison and Dane County has received 32 complaints against properties listed on websites such as Airbnb and VRBO (Vacation Rentals By Owner). All of the complaints have been filed by people connected with the Wisconsin Bed & Breakfast Association, according to the health agency. Read about how the innkeeper of Oscar H. Hanson B&B reports unlicensed Airbnb hosts and more.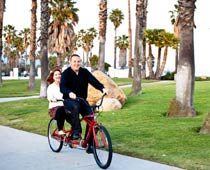 Great Storytelling
S. B. Visitor's Bureau
Pedal through Paradise. Why you (and your bike) should visit Santa Barbara.
Promote cycling in your area by providing venue information and photos. Here's how Santa Barbara's Visitor's Bureau put it:
Love that spring feeling? Enjoy it with a spin around Santa Barbara during the month of May. Get Amgen Tour of California views from Gibraltar Road on May 17th. Ride to the Mission and admire the chalk art during the Chalk Art Festival, May 28-30th. People-watch as you pedal past downtown paseos or unwind in the Funk Zone after an afternoon of two-wheeling. CycleMaynia's calendar of events is filled with bike related events and adventures for all ages and abilities during the month of May. Learn More