Google My Business for Bed and Breakfasts, Chat Box Gets Results, Do You Need a House Car at Your B&B? Sundried Tomato Hash Browns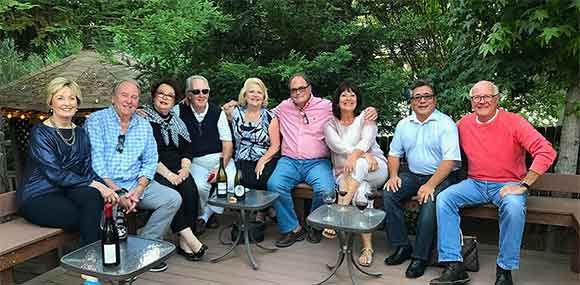 Fun at ForFriends Inn, CA
Chat Box Gets 4-Night Reservation
We installed a Chat Box on the 11-day-old ForFriends Inn website. Here's an email from the innkeeper, Dave Pollack:
"Sitting at home on a Sunday evening (last night) and the Chat box popped up. It was a guest on the site inquiring about availability and rates for a 4-night stay beginning tonight. I was able to quickly communicate availability (we had it) and rates (our Weekday Special is a winner), obtain his phone number, give him a call, and formalize the reservation – all in less than 10 mins. This guest is a business traveler for whom the quickest and most efficient path to checking this off his ToDo list was important. Chat worked great …"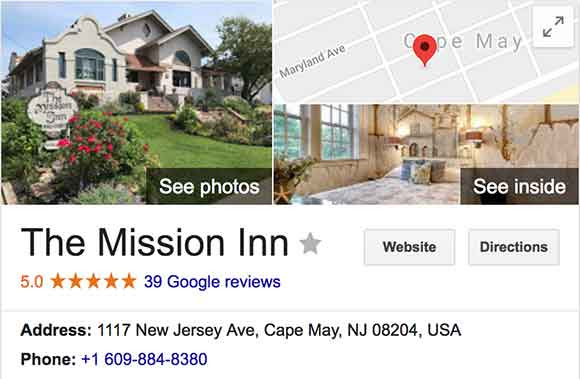 5 Tips to Manage Google My Business (from E Hotelier)
Photos Seen in Google My Business Often Determines Which Inn a Traveler Will Choose -Tip #5 –
It's easy to underestimate the positive effects professional-looking pictures have on organic search results. E Hotelier says dsplay your best pictures, create a virtual visit and take 360-degree photos.
"Stylish and professional pictures influence many decisions…striking images can trigger a phone call or a visit to your website. On the other hand, if you have lackluster—or worse, no—pictures, potential customers will head on over to your competitor…   Tips 1-4 – More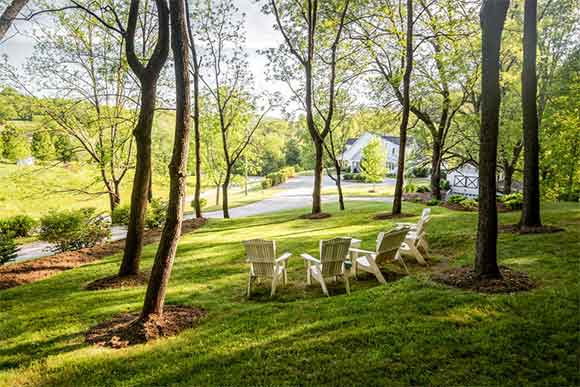 Inn On Tiffany Hill
Help Guests to Imagine Booking the Whole Inn
Brilliant idea from Inn On Tiffany Hill – A recent newsletter included this story – Why others have booked Full Properties on Tiffany Hill…
With over 20 Full Property bookings since 2010, Chuck & Cynthia from Chattanooga TN have this to say, "This give us the opportunity to share Selena's hospitality and enjoy the beauty of Tiffany Hill with our friends and family at an affordable price. Some of our best memories with those we love have taken place at Southern Living's #1 Best Inn in the South."
"Each opening weekend in February the entire property is booked by the same couple. "The Bed & Breakfast on Tiffany Hill is a truly remarkable facility for hosting everything from family functions to work retreats. The location, amenities and service make this property second to none! We consider it our home away from home, and it's filled our lives with many rich and wonderful memories." Abbey and Eric from Charlotte, NC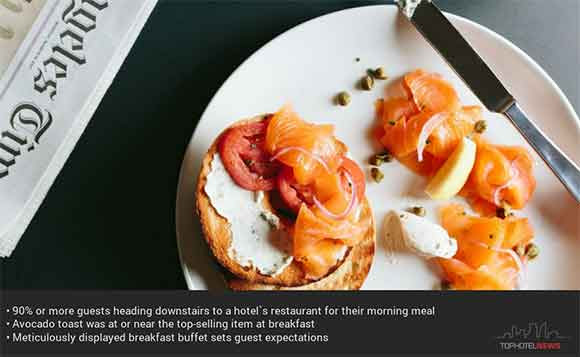 Hotel Breakfast Trends – B&B CopyCats
(From Top Hotel News)
Avocado toast is the same color as money: most hotels we talked to said avocado toast was at or near the top-selling item at breakfast, and one chef said it outsells everything else on their menu, 4-to-1. A low-cost, high-margin goldmine.
Breakfast is the ideal time to engage guests: Prime time for staff to work the room and query guests about their overall stay, and fix any problems on the spot. (Hotels are always learning from bed and breakfast inns who have been doing this for decades)
Breakfast sends a message to guests about the overall quality…the #1 rated hotel in San Francisco on TripAdvisor said their meticulously displayed breakfast buffet sets guest expectations that everything else during their stay will be just as detail-oriented.
Food allergies and dietary preferences… solved – a carefully curated buffet incorporates every aspect of today's dietary programs. The best part? Guests build their own plates to match their specific needs.
Higher-quality staples and sensible portions: Elevating the basics (homemade breads and house-smoked fish and meats, for example) to make an impact on conservative palates. Many guests are also asking for smaller portions (but demanding higher-quality ingredients)
4-Part Checklist to Make Your Homepage Better
Here is a quick 4-part checklist you can use to increase the effectiveness of your home page.
Is there a clear, crunchy call-to-action above the fold?
Are there fewer than 5 links above the fold?
Is there a face above the fold?
Is there social proof that your inn is viable right after the fold)?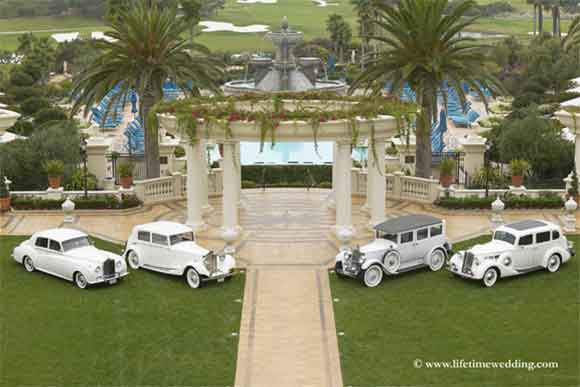 Should You Get a "House Car?" Monarch Beach Resort
We have several 5-Diamond hotels around this beach area in Southern California (Laguna Beach) so there seems to be a need for differentiation. Although I've never noticed one of these classic "wedding" cars seen above, here's what Monarch Beaach Resort came up with for a house car experience:
"… an exciting Cadillac & Caviar experience. With this new offering, guests in Dana Point and Laguna Niguel will be picked up in our Cadillac house car and start their dining experience with our caviar parfait and Champagne."
This could be modified by smaller boutique inns to provide all kinds of unique experiences – the main idea is exceptional food and drink offered in a vehicle as part of a larger experience.
Selling an Attraction 100 Miles Away –
Sedona Offers the Grand Canyon Experience
Here's their 3 day itinerary with a day trip to the Grand Canyon 100 miles away as part of a 3-night stay package.
Help Guests Imagine Being There 
Chesterfields Shares Their Top 10 Must See/Do
OUR TOP 10 MUSTS – MUSIC, ART, DRINKS & MORE
Marlboro Music Festival – Chamber music rehearsals to attend
Yellow Barn Concerts – Classical music in a charming setting
Apple Hill – Fun music events you won't want to miss
Clark Museum – Famous art museum in Williamstown, MA
Brattleboro Area Farmers' Market – Local, fresh finds
Farmer's Market of Keene – Produce & goods made nearby
Local Distilleries – Drinks bursting with local flavor
Shopping in Town – Unique locations near the Inn to explore
Mass MOCA – A fun & funky art museum in North Adams, MA
Cheese Tasting & Tours – The best way to try New England cheeses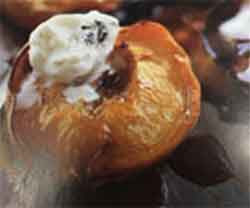 Recipe: Roasted Mascarpone Peaches
Simple but delicious! For a morning treat or dessert.
Serves 4
4 large, ripe peaches (we love local Dry Creek peaches)
2 Tbsp. clear honey
8 oz. mascarpone cheese
3 Tbsp. vanilla sugar *
1 vanilla bean, split lengthwise (optional)
1 Tbsp. fresh lemon juice
Cinnamon
Preheat oven to 400 degrees. Cut the peaches in half, remove pits and place cut-side up in a roasting pan. Pour over the honey and bake for about 20 minutes or until softened and golden.
Mix the mascarpone with the vanilla sugar and lemon juice (if you want a stronger vanilla flavor, add the vanilla bean seeds). Spoon onto the hot peaches, sprinkle with a little cinnamon and serve.
*Vanilla sugar is easy! Just put a couple of vanilla beans into a jar of sugar and leave them there, adding fresh sugar as necessary.
Beazley House Sundried Tomato and Potato Hash Browns
Ingredients:
1-2 jumbo eggs per person
1 red potato per person, medium dice
1/2 Tbsp. sun-dried tomato, chopped
1 tsp. extra-virgin olive oil 1 tsp. butter
pinch of Mrs. Dash Garlic & Herbs seasoning*
salt & freshly cracked pepper, to taste
pinch of onion powder dried basil
1-2 Tbsp. crumbled feta
1 tsp. fresh parsley, minced (optional)
2-4 slices of good bacon