How Innkeepers Are Connecting With Guests Now, Airbnb Down 54% in Valuation, Fab Photos for $350, Virtual Cooking classes

Visit Savannah Asks Followers to Share
If you are involved in your area's destination development, keep an eye on Savannah's. They are one of the better visitors bureaus for compelling messages..
Here's what they emailed, " Although a trip to Savannah may not be possible right now, we asked our social media followers to tell us what they are most looking forward to upon their return to our beautiful southern city. Here are their answers…
Great example of engagement!
Airbnb's Valuation Almost Halved
 to $18 Billion
Airbnb – (Skift) Love it or hate it, you can hardly blame Airbnb for a deflated valuation, although not all of the plunge is coronavirus-related.
Airbnb is in an existential struggle, as are many of its travel industry peers while nightmarish news is emerging in rapid-fire succession.
The year 2020 was supposed to be a banner one for Airbnb with a potential stock market flotation. But the Wall Street Journal reported Tuesday that Airbnb's valuation has plummeted from $31 billion at its fundraising a couple of years ago to $18 billion …Then Wednesday Airbnb's revenue was projected to fall some 54 percent to around $2.2 billion this year. … More

Last Week Guests Proved Their Love
This Innkeeper In Mask Above Inspired a Lot of Love
Here's a few outtakes of how she connected:
Be Real – The innkeeper above is Rachael Solem – long time owner/operator of Irving House at Harvard. She sent out an email newsletter that really got attention. First she sent a photo of the turkeys roaming Cambridge and in front of the inn. Then she included a snapshot of herself in a mask.
Be Grateful – Here's what she told guests – "It is VERY heartening to have gotten a good response to my offer to buy a gift certificate for a future stay!
"…our property management system does not enable sales of gift certificates without a reservation. So WE THANK YOU!, dear guests, who sent me checks, or called to give us credit card numbers to charge.
Share More – "We have signed up to accommodate hospital employees and first responders in the Cambridge police and fire departments who need to stay away from home because they are regularly exposed …

Guests Want to Help
The Message – She said, "Buy a gift certificate for $100. This will get you a night in a room with private bath for ANY night after we can accommodate you legally until the end of December 2020. The value of this could be FANTASTIC! During high season our rooms with private baths are generally more than $170 and sometimes as high as $385… You will be helping us continue our barebones operations …
Guess What Happened? 
People are taking credits towards future stays rather than refunds
They are buying tons of gift certificates
They are making amazing offers to help our inn – offers of all kinds…
Send Recipes And Keep Close – There's Nothing So Comforting As A Kitchen
The Inn a Castle Hill In Newport, RI Took A Different Tack: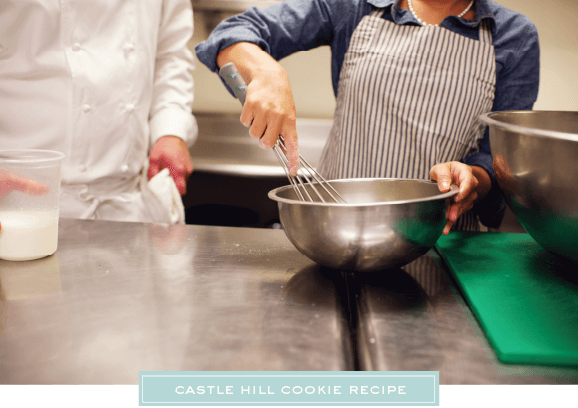 Castle Hill Sent This Entirely Different Email and also really nailed it on connection.
They featured several beautiful photos of their inn, the kitchen and the kitchen garden with notes on how they are getting ready for guests to return.
"To our dear friends and loyal guests. We hope this email finds you well and you are remaining positive in these uncertain times. We wanted to say hello, tell you we miss you and share a little love from Castle Hill.
Tell Me More About Real Newsletters That Get Results

What We Heard Last Week
Gorgeous Inn Photos for $350 – We are always recommending inexpensive photography by experienced local real estate photographers so we were happy to see some beautiful results at Lancaster Ridge B&B
"Thanks for appreciating my website photos. I hired a local real estate agent for just $350." Susan, owner
I Learned So Much From Your Audit Call – "I learned more in 20 minutes about websites than I have in the past 10 years (on getting a free audit). Thank you." Vermont Innkeeper

Virtual Cooking Classes Offered by CIA and Other Napa Valley Chefs and Wineries
Napa Valley is Keeping Tourism Alive with cooking classes.
Join us in the kitchen – virtually! Cakebread Chef Brian Streeter will be doing a LIVE demo from his home kitchen at 3:30pm PT/6:30PM ET. Tune into www.facebook.com/cakebreadcellars/live to be a part of the live cooking fun.
Try a live cooking class – This one cooking with wine April 15.
Also CIA at Copia  presents DISH – an at-home cooking membership website that is currently free through the end of April. With DISH, CIA pros share the techniques and videos you may need to help you through the coming weeks, plus recipes to use those ingredients you might already have in your own pantry.

How To Make A Blog Drive Traffic to Your Website & Increase Your SEO
Active Blogs With Fresh Content Drive Traffic to Your Website & Increase SEO
How to Make This Happen?
Consistently use keywords
Identify and adapt to expected voice activated searches
Add Frequently Asked Questions to your blog
Optimize photos by compressing and labeling them
Sound more time consuming than you can deal with? I Love Inns has STAFF WRITERS AND SEO EXPERTS who can do the writing and optimizing.
Not technically savvy to optimize your posts, identify keywords and add alt tags to photos? I Love Inns can do that for you.