Innkeepers Who Live Longer, How Saratoga Arms Gets 3-Nights Midweek, Cooking Parties, Rum Cake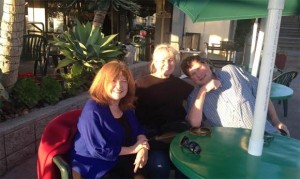 Innkeeper Vacations Make You Live Longer – Just Like Your Guests
Yesterday, I sat down with Bill and Eleonora of Jacob Hill Inn (Providence, RI) at a coffee shop in Dana Point where we enjoyed a nice long chat – almost the way Europeans sit around for hours talking. We celebrated their 20+ years of innkeeping. Of course we had to cover a few innkeeping tips and we'll be sharing them in the future. This mini getaway of theirs reminded me of the message we are always sending to B&B fans – those who travel, live longer (Framington Heart Study). And our holiday gift shopping message to our B&B fan list touts the new Harvard research that just came out that you can Buy Happiness by spending on Experiences. (CNN) Travel and Live Longer
How to Get 3-Night Midweek Stays
Saratoga Arms is an expert in getting midweek stays. Here are some of their winning strategies:
1. Offering 3 midweek nights for the price of 2 nights – their top success.

2. Offering Extras – See below
3. Date Night – this extremely popular ongoing special requires only 1 night and the success comes from it being a no brainer -It takes someone about 2 minutes to arrange their date night.
All the extras are spelled out on the website and almost every newsletter features one of these specials such as – Book your 3+ night vacation Sunday-Thursday and receive complimentary vegetarian tapas or cheese plate, a bottle of Pinot Grigio or Pinot Noir wine.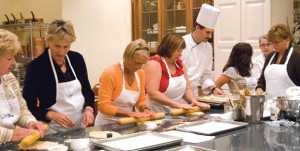 Cooking Classes Are Out – Cooking Parties Are In
Just kidding, but the latest is to make your cooking class into a Party. Does that mean more wine, more participation or just more fun? Here's a take on it from Messina Hof Inn. Every month Messina Hof hosts a Cooking Party, a demonstration focusing on a specific cuisine or technique. "If you're a beginner, we've got you covered with beginner lessons and if you're already quite the chef, you'll appreciate the huge selection of information on spices, cuts of meat, tools and more. Each guest will receive a recipe booklet to take home AND will have a chance to register to win awesome culinary door prizes.
Incentives Offered for Attending 12 Parties
Attend 6 Cooking Parties and become an honorary Vintage House sous chef and receive a 10% discount on future cooking parties. Attend 12 cooking parties and you'll also receive an official Messina Hof Chef's Coat." Rachel Ray's Cooking Party Example
How to Attract More Families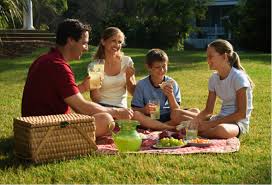 Here's part of the Wisconsin B&B Association's take on family friendly. They colelected family-friendly members and their offers. You could modify this by working with area inns and marketing through your local Visitors Bureau or Inn Association.
WBBA Premise
For a vacation to be a happy occurrence, the kids have to be happy.
"At Lake Ripley Lodge kids and grown-ups can swim, fish, kayak, canoe and bike the trails and play games and eat on the 1,200 square-foot porch. If your family loves boating, go ahead and bring the boat to At The Lake House in Lake Geneva to fully enjoy the lake. There's a 50-foot pier that's also a nice spot for fishing.
To top off your Family Friendly News always be sure to include a recipe.
Golden Rum Cake for the Holidays
By Foley House, Savannah
Ingredients:
1 cup chopped walnuts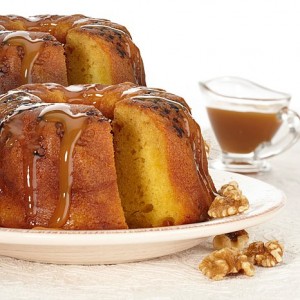 1 (18.25 ounce) package yellow cake mix
1 (3.4 ounce) package instant vanilla pudding mix
4 eggs
1/2 cup water
1/2 cup vegetable oil
1/2 cup dark rum
1/2 cup butter
1/4 cup water
1 cup white sugar
1/2 cup dark rum (Yes, more rum!)
Directions:
1. Preheat oven to 325 degrees F (165 degrees C). Grease and flour a 10 inch Bundt pan. Sprinkle chopped nuts evenly over the bottom of the pan.
2. In a large bowl, combine cake mix and pudding mix. Mix in the eggs, 1/2 cup water, oil and 1/2 cup rum. Blend well. Pour batter over chopped nuts in the pan.
3. Bake in the preheated oven for 60 minutes, or until a toothpick inserted into the cake comes out clean. Let sit for 10 minutes in the pan, then turn out onto serving plate. Brush glaze over top and sides. Allow cake to absorb glaze and repeat until all glaze is used.
4. To make the glaze: in a saucepan, combine butter, 1/4 cup water and 1 cup sugar. Bring to a boil over medium heat and continue to boil for 5 minutes, stirring constantly. Remove from heat and stir in 1/2 cup rum.