Launched on Friday, ADK Trail Inn Celebrates Their Saturday Morning Reservations
Book Direct Success With New Website
We just launched ADK Trail Inn's new website on Friday and the next morning Innkeeper Amy surprised us with a screenshot she had taken of the 4 reservations that came in on Saturday morning: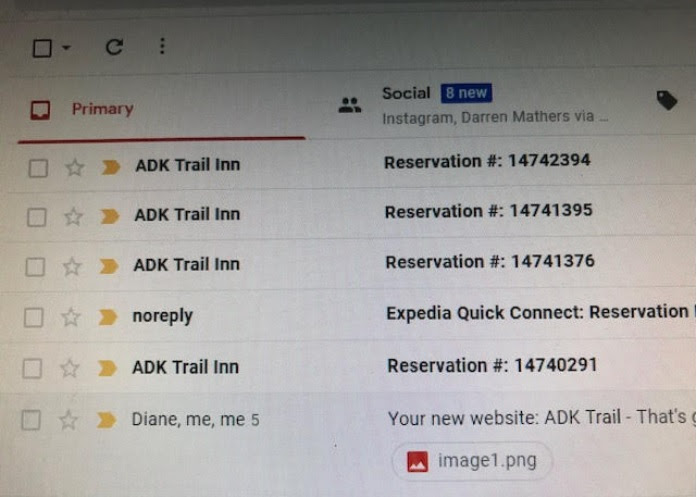 Conversation Between Our Team and the Innkeeper The Morning After
Diane: "Amy, I hope this (your screenshot you just sent) is a good thing!!!??? Reservations directly from the site?"
Innkeeper Amy, "Yes ma'am! Those are direct bookings!"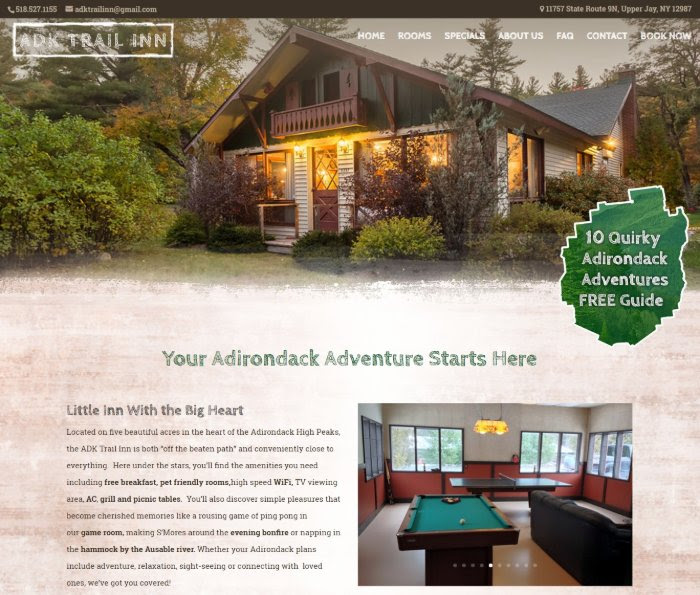 The ADK Inn showcases who they really are with this message.
Little Inn With the Big Heart – In the popular Adirondack region, this shows how they truly stand out.
Also, note the 3 Ways for Direct Booking above the fold.
Note the email collector – 10 Quirky Adirondack Adventures Free Guide above the fold.
Fused slider with brush strokes makes you feel you are right there in nature
3 Sliders On the page – moving you directly into the experience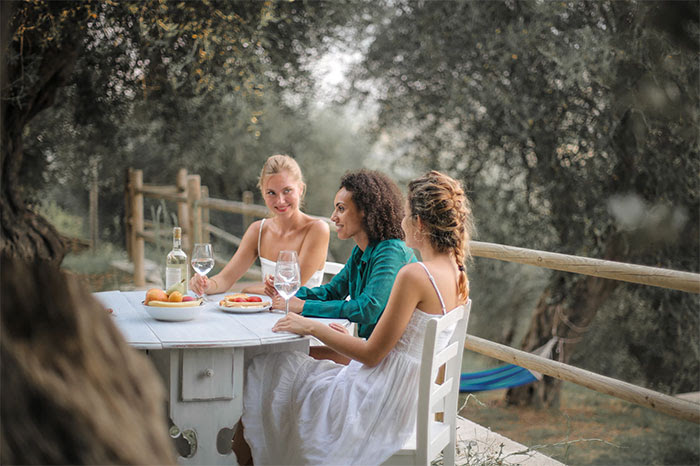 A Website That Captures & Celebrates the Uniqueness of ADK Trail Inn
"Most websites look alike." That's what a website developer with another company said to me this weekend. "I can open most inn websites and they look like every other website I've seen." he said.
Ours don't look like everyone else's. That's because our team leader takes a collaborative approach and listens. She works hard at getting to the essence and uniqueness of each innkeeper and what they have created at their inn. And we all have fun achieving this.
For instance, compare Lavender Inn with ADK Trail Inn with Canyon Villa. They are all unique and wonderfully different and the websites we created WITH them express that.
Attractive FAQ Section
Most FAQ pages are BORING – ADK Trail's new website is enticing, however, because the Photos draw visitors Into frequent questions. And they only show the answer when you click so it doesn't create clutter.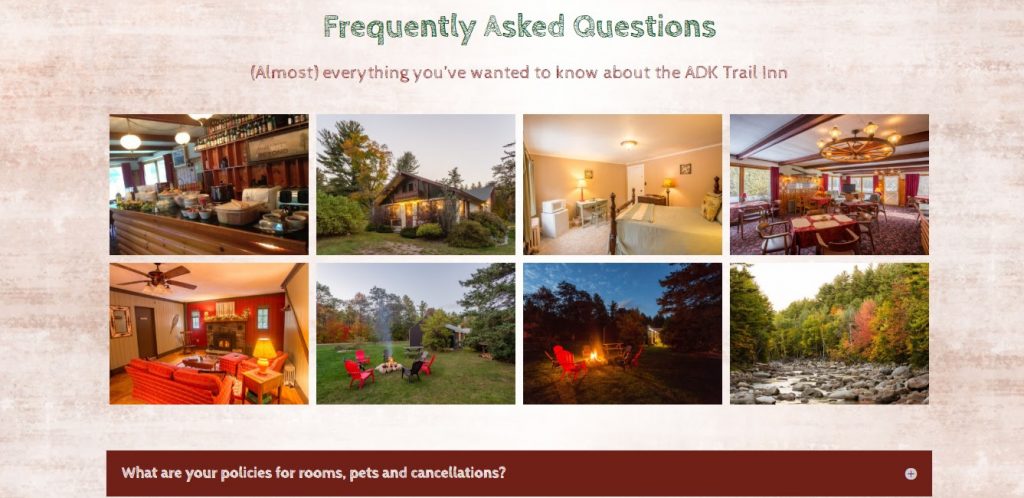 Start Now – Finish At the End of Summer
Or Sooner!!!
It all depends on you. But now is the time to start.
Your new website could be finished before summer, but if you just want to start the ball rolling, NOW is the time.
That's because we can get the backend of your new site coded for speed, ADA, and mobile. It will be ready for your great new summer photos of beautiful breakfasts, summer lawns, and gardens, cute guests and scenes around town.
Get started now. You'll be super mobile, ADA compliant and Google Pleasing!