Lavender Scones – Hampton's House of Gardens B&B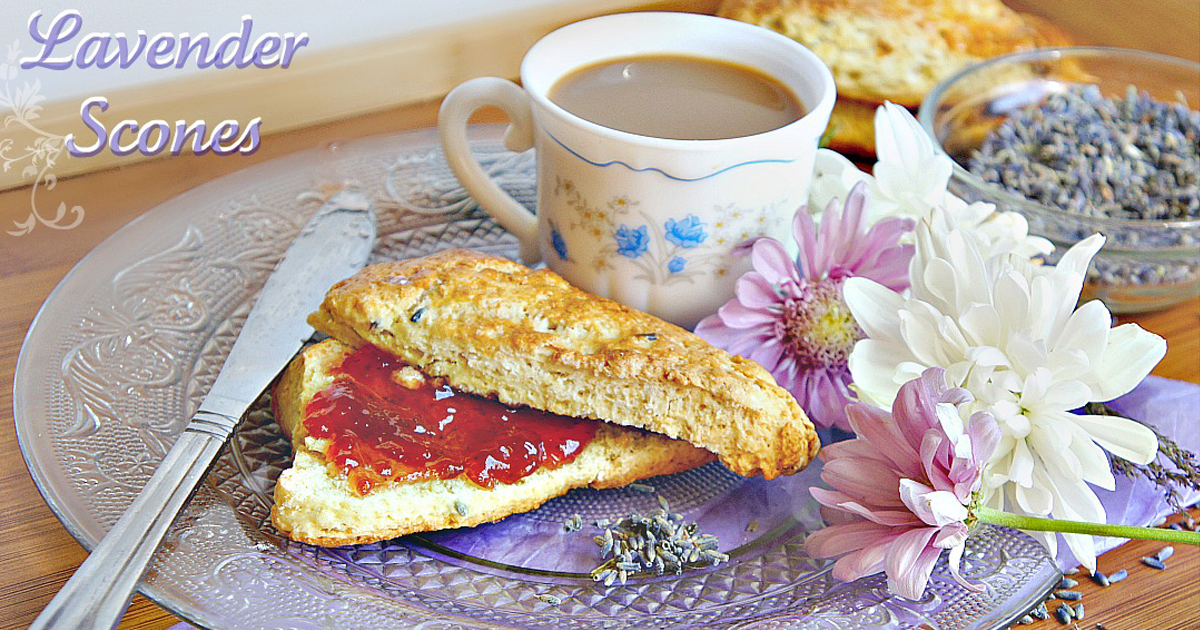 If you have a source to purchase lavender, you'll want to spend some of that lavender in these light and lovely bed and breakfast scones. Otherwise, Google "lavender" and order for a special Mother's Day treat or birthday celebration. You might want to serve your Lavender Scones with Lavender Lemonade at an afternoon tea in the summer. Or better yet, leave the city for a Southampton break and stay at Hampton House, reminding them you are coming for the Lavender.

Ingredients:
4 T. Lavender Flowers (4oz)

4 C. All Purpose Flour

3 T. Sugar

2 t. Baking Powder

2 t. Baking Soda

1/4 t. Salt

1/2 lb. (2 sticks, unsalted butter, diced)

Grated Zest of 2 Lemons (optional)

2 Eggs

1 C. plus 2 tablespoons buttermilk (can use heavy cream also)

1 1/2 C. Dried Strawberries (optional)
Directions:
1.) Combine flour, sugar, baking powder, baking soda and salt in a large bowl with a pastry blender, a dough hook, or fingers. Cut in the butter until the mixture resembles fine granules.
2.) Whisk together eggs and buttermilk in a small bowl. Pour over the dry ingredients. Stir just until the ingredients come together and a soft dough forms (be careful not to over mix the dough, or your scones will be tough).
3.) Cut into 16 scones. Brush w/ egg wash or heavy cream. Sprinkle tops with sugar.
4.) Bake at 375 for 20 min. in preheated oven.
5.) Cool on rack.
Hampton's House of Gardens Bed and Breakfast