Santa Fe Bed and Breakfasts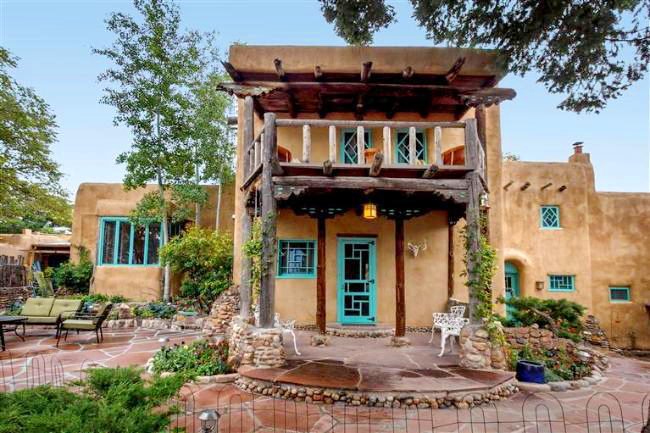 SANTA FE BED & BREAKFAST INNS: NATURE, ART & HISTORY, RESTAURANTS
Santa Fe Inns are a rich combination of Anglo, Spanish, and Native architecture and culture. Choose a fine bed and breakfast then celebrate Native American traditions during the Winter Pueblo Feast Days and Dances. Or
Immerse yourself in Spanish influences by listening to music or purchasing handmade art at the Traditional Spanish Market. Music, art, and film take center stage for the duration of ARTFeast, the Eldorado Studio Tour, the Santa Fe Film Festival, the Santa Fe International Folk Art Market, the New Mexico Jazz Festival, the Santa Fe Bandstand, and more festivals throughout the year.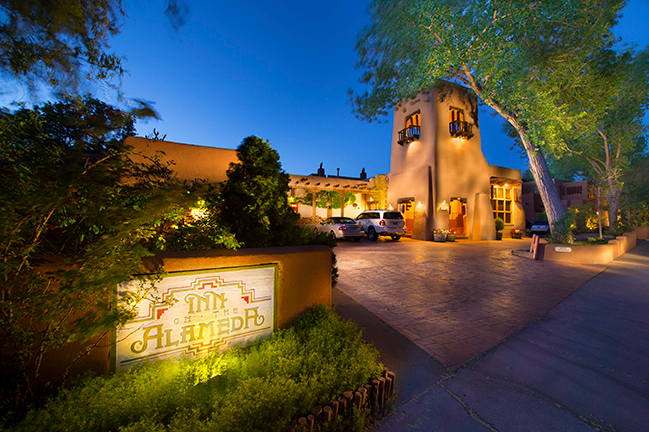 NATURE IN SANTA FE
Outdoor enthusiasts will discover a wealth of activities in the area. 
1. Ski in Powder – 10,000 feet scenic views from the Sangre de Cristo Mountains – a skier's paradise – up to 300 inches of powdery snow fall from late autumn through early spring.
2. Float in the River – Take a leisurely float or a white water adventure down the famous Rio Grande.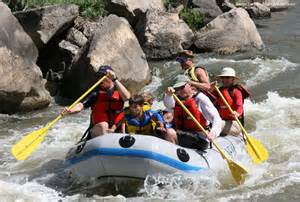 3. Hike or bike -Thousands of acres of pristine wilderness.
4. Golf high and low – Golfers challenge their skills on a mix of high desert and mountain courses.
ART & HISTORY OF SANTA FE
1. GEORGIA O'KEEFE – From the traditional to the odd to the hands-on, Santa Fe is home to many museums. The largest repository of Georgia O'Keefe's work can be found within walking distance of the historic plaza at the museum named in her honor.
2. Bug Museum –  2,400 mounted creepy crawlies from around the world. Interactive
3. Art Gallery Capital – The city boasts nearly 300 galleries and art dealers.
SANTA FE RESTAURANTS & CUISINE
Innovative cuisine and more than 200 restaurants have put Santa Fe on the culinary map.
1. A Top Ten Foodie City – The city has recently found itself among the crème de la crème on the Top Ten Foodie City,
2. High Marks for Farmers Markets – and Food and Wine Destination lists.
3. Try Southwestern spiced with red or green chiles
4. More than one cuisine – Asian, French, Indian, Italian, or Middle Eastern meal.
In American history, much focus is put on the original 13 colonies yet Santa Fe is the oldestcapitol city in North America. The city also boasts the country's oldest continuously occupied public building, the Palace of the Governors, and the oldest church, San Miguel Mission. The downtown Plaza has been the heart of the city for 400 years hosting concerts, community gatherings, and Indian and Spanish markets.
The city of Santa Fe enjoys an average of 320 sunny days each year with little humidity.
Summer brings hot days and cool nights. Winter runs from November until April and can be
highlighted by six to eight major snowstorms. Weekends in the summer can be especially busy
for hotels, inns, and bed & breakfast. Book a trip today to this year-round playground.