The New B&B Cookbook

Crazy Innkeepers Come Up With Yet Another Cookbook
Brilliantly colorful photos add to the fun in this collection of more than 125 recipes. All have explicit directions, given with the Broads' earthy sparkle and know-how. They know you can't can't afford any mistakes.
Here's the link to purchase your own cookbook: Amazon …
Click here or see which inns are represented.
The others are retired and eat chocolate, cook and used to look like this.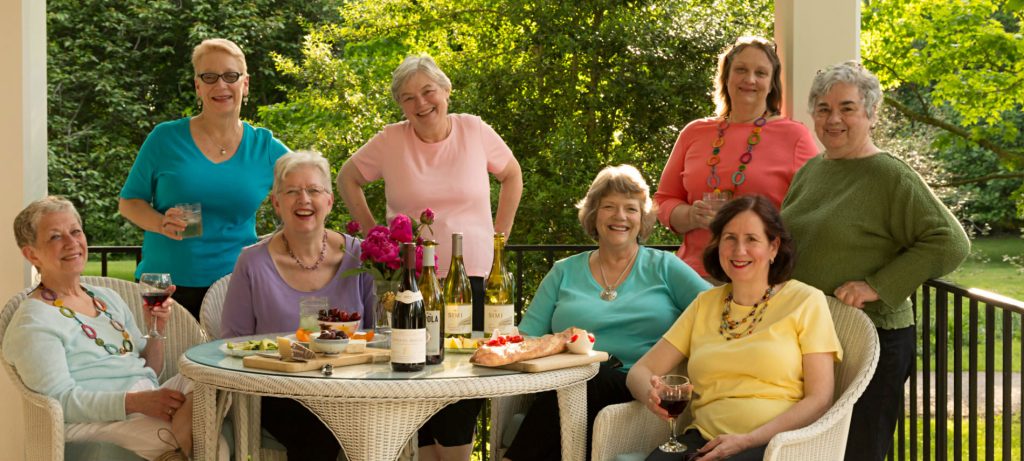 These hard-driving workaholics know when to Smile.
Did you know even faking a smile can legitimately boost your health? If faking is not your style, consider that you are creating a gap – research shows that when there is a gap in your state of mind and your facial expression it creates a dissonance that makes your brain want resolution. In this case employing a smile dissipates stress.
You start to Feel Happier.
You are probably already really good at this.
But it's also good to practice focusing. You try and identify your true feelings and name them. (I took a class on this based on a book "Focusing". But if you are running an inn – you might need to smile first! Then do an "Examen" later.
Researchers from the University of Tennessee at Knoxville have discovered that smiling has the power to make people feel happier. They examined data from 138 studies and well over 11,000 participants. https://psychology.utk.edu/news/smile.php

Instant Cures for Kitchen Odors
Would you believe baking lemons in the oven will get rid of bad smells? Or boiling Vinegar?
And if you want solutions for mustiness, dogs and more, there's a Youtube for that.