Travel Often and Live Longer
Frequent Vacations are Possible at Great Little Bed & Breakfast Inns
Now is definitely the time to get away from the news and take a break. You may live longer too. Seriously, recent research has revealed that not only men, but women who took more vacations, also had fewer heart attacks and lived longer.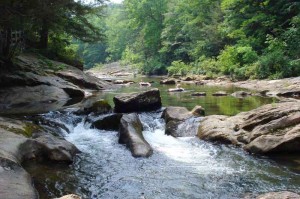 In a McClatchy Newspapers article titled "Take a vacation and you may live longer," Drs. Kay Judge and Maxine Barish-Wreden wrote, "Vacations may lead to decreased heart attacks and longer lives."
That's right–you will live longer if you take regular vacations. Using data from a Framingham heart study, researchers found that women who took a vacation once every six years or less were almost eight times more likely to develop heart disease or have a heart attack than those who took at least two vacations a year. Similarly, a study of more than 700 women studied between the ages of 45 and 65 revealed frequent vacations cut the risk of death among all women by half!
For men, a study in 2000 revealed that those men who failed to take annual vacations had a 21 percent higher risk of death from all causes and were 32 percent more likely to die of a heart attack. NY Times*
We'd like to help because we believe in the energizing and soothing power of a good bed and breakfast. So here's a money-saving way for you to take more great getaways–even in this economy.  Innkeepers throughout North America have agreed to offer a Free Night with a two-night minimum stay. We have gathered these inns together into a volumn entitled Bed & Breakfasts and Country Inns  with a certificate for a free night  bound into each book.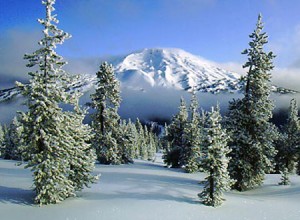 The Free Night Bed & Breakfasts and Country Inns certificate books are one of the best ways to save money and still enjoy your life having fun adventures with those you love. Or you can give the great gift of travel to your grown children, parents and friends on their special days. 
We recently received this comment from happy guests who used our free-night certificate book. "Our daughter gave us this book as a gift. We needed a relaxing getaway and even though it was last minute during peak tourist season, we were able to use the certificate to stay at a wonderful inn. What a great gift with incredible savings!"  Thanks, Barb and Ted Cobb 
Now you can enjoy more and more B&B getaways and know you are building your health and adding to your longevity at the same time!  Click here http://store.iloveinns.com/    You will save anywhere from $100 to $600 on your next getaway with the free-night program, thanks to more than 1,400 innkeepers.
To live longer, here are some of the newest members to the Buy-One-Night-Get-the-Second Night Free Program
1. New York – 3 hours from NYC & Boston in Rock City – The Mansion at Saratoga:  
Trout fishing and a ride in a Bentley!  A beautifully renovated, 1866 historic mansion with striking details such as six fireplaces with massive mantelpieces, located on four acres across from a spring-fed millpond and waterfalls. Guests can trout fish or swim off a rope swing.then go play the grand piano in the library. There's a 60-foot-long Victorian porch overlooking the flowers and fountain. Transportation for pick-ups and drop-offs is available in a black Bentley.
 
To share your experience, go to www.iloveinns.com. Find the listing of the inn where you stayed, then click Ratings at the bottom of the inn's description page.
Recent comments:
"This is such a GREAT program! We enjoy it so much and wouldn't be able to travel nearly as often as we do without the Buy-One-Night-Get-the-Second-Night Free book. Evey place is so hospitaliple. We are gong to the Lake House in Inverness next and just used it in Orlando at the Courtyard at Lake Lucerne, they were so gracious and it was in the middle of everything. Also went to the St. Frances Inn and it was wonderful with a great breakfast. I am always doing for my children and this gives us some we time and makes us feel like Royalty!" Joyce Veleno
American Historic Inns, Inc.
PO Box 669 Dana Point, CA 92669
800-397-INNS (4667)
949-481-6256
Fax (949) 481-3796
www.iLoveInns.com