Expert Bed and Breakfast Innkeeper Turns November and December Into High Season, Holiday Pudding

You Won't Believe How Wedgwood Inn Made November and December High Season
Last week I asked Carl Glassman if he still kept November full at the 1870 Wedgwood Inn and he replied:
"Yes! Deborah,
"Our Wedgwood Inns in New Hope, Penn. are overwhelmed with Lodging Requests for the month of October, despite keeping our online calendar up to date. The Fall foliage in southeast PA is spectacular! It's also the 2nd most popular month for weddings (and celebrating wedding anniversaries!)
We turn away over 10 lodging requests PER room (we have 24 accommodations amongst our 3 New Hope inns).
Staff Contest Fills Rooms
So we set up a "contest" for our staff; How many October lodging requests can you "convert" to be a November or December reservation? The prize: a comp night at the Wedgwood Inn along with dinner and a show at the Bucks County Playhouse.
Staff Communicates High Value in November
The financial rewards: November and December have become just as busy as the month of October, changing two shoulder months into High Season.
Carl Aaron Burr, Umpleby & Wedgwood Inns
Take Away – Don't Brush Off Excess October Calls
Do the hard work of picking up all the calls and telling them about the wonders of November, it will pay off.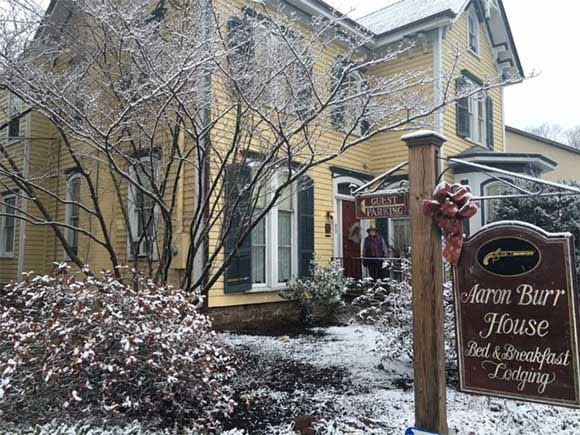 Keep Fresh Guest Book Comments On Your Home Page
Here's another practice of Wedgewood Inn that helps convert website visitors into guests. They use the I Love Inns guest book review widget. See how.
Add the Guest Book Review Widget – And Show Off Your Fabulous Guest Books 
Here's a Quick How to For Using the iLove Inns Review Widget:
Flag your favorite words that guests wrote in your guest books every two weeks or so
Use guest initials only (unless the guest says you can use their name)
Open the iloveinns innkeeper panel… https://secure.iloveinns.com/innkeeper/
Under ENHANCE YOUR LISTING click on Add Guestbook Reviews
Set the widget up on your website so that only 5-star comments are allowed. Guests also come into iloveinns reviews and if they happen to post a 4 star comment it will show up on the iloveinns website but will not show up on your widget installed on your site because you have set the filter for only 5 star comments. (Must keep guest book for authentication if called upon.) *Wedgwood shows the review widget on your desktop – not mobile.
If you don't have time, have one of the i Love Inns staff add the widget to your site.Send your request to Jamee@iLoveInns.com – give her a week to handle the request.

What Smart Innkeepers Are Doing Now – The Joys of November in Cape May
Another November December Expert – Queen Victoria Inn 
Included in their recent newsletter – "Many of you take advantage of all that November has to offer in Cape May every year. …It turns out that November actually has more events …than any other month of the year.
Cape May Restaurant Weekend (

Nov 3-6

)
Sherlock Holmes Mystery Weekend (

Nov 4-6

)
Exit Zero Jazz Festival (

Nov 11-13

)
Christmas Preview Weekend (

Nov 18-20

)
In addition, both the NJ Teachers Association convention, Veteran's Day (Nov 11) and Thanksgiving offer many a couple days off from work to enjoy Cape May in November.
Holladay House Works Ahead for Thanksgiving and New Year's Eve
11th Annual Thanksgiving Feast
Ditch doing the dishes and let us do the work for you! A tasty and casual traditional Thanksgiving dinner feast, including dessert, Virginia libations and great conversation!
Ring in the New Year in a relaxed and elegant environment. Combine fine dining, sparkling wine toast, extended breakfast and check-out times PLUS house-made celebratory drinks at breakfast!
How to Hold a Brew Weekend – Rittenhouse Inn
There's also still time to reserve your spot for our fall brew weekend on October 28-29th. We made points from their offerings.
Hold a Brew Reception with appetizers and craft brews (Fri. 7-9pm).
Provide Transportation to/from a brewery – Washburn's South Shore Brewery Taphouse for a brewery tour and sampling (Sat. 1-3pm)
Create Your Own Brew Dinner (or organize at a restaurant) Finale 5-course Brew Dinner, with beers pairings to enhance the flavors of both (Sat. 6:30pm)
Rittenhouse Rates for the Brew Weekend – $400/couple + Room and Tax. Reserve Friday Night at standard rates from $165, add the $400 Brew Weekend Package, and pay only $100 for Saturday Night! Get more details Here.
A Little Bourbon Goes a Long Way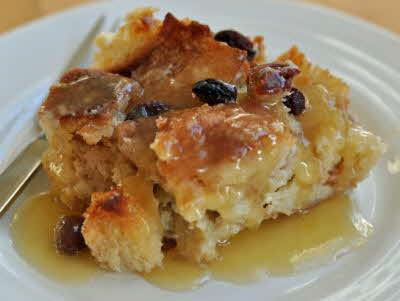 Bardstown, KY is the Bourbon Capital of the world. The local ingredients is what makes the bourbon special. With the homegrown grain and limestone water, it's perfect.
Ingredients:
4 egg yolks
2 eggs
1 1/2 cup sugar
1 1/2 cups pecans
1 1/2 cups currants
1 1/2 cups crushed lemon wafers
1 1/2 Tbls. vanilla
1 1/12 tbls. melted butter
5 tbls. good KY Bourbon
Bourbon Sauce
2 cups brown sugar
1 Tbls. butter
1 heaping tbls. flour
1 cup hot water
1/2 cup good KY Bourbon